First Official 'Warcraft' Images Reveal Orgrim Doomhammer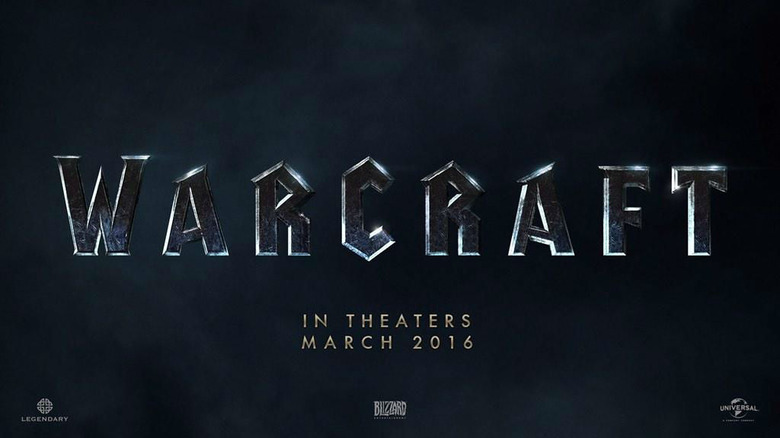 It feels like Duncan Jones' Warcraft has been in production since before the Horde or Alliance came into existance. The director finished filming about a year ago and ever since, has been very carefully showing hints and teases at big events like Comic-Con and BlizzCon. Most recently, the film's release date was pushed back from Spring to Summer 2016 (the above logo is wrong), which disappointed fans but mostly meant the studio is confident in the film. Now we have an idea why.
The first official images from Warcraft have now been revealed showing off one of the film's stars, the orc leader Orgrim Doomhammer. He's played by Robert Kazinsky (Pacific Rim, True Blood) but beyond that performance he's almost entirely the work of Industrial Light and Magic. Check out the Warcraft images below.
Here are the images from Wired Magazine.
Orgrim Doomhammer Warcraft Movie Images
Jones talked to the magazine about casting the actor for this specific character:
We were looking for someone who would be able to perform the gruffness, the humor, and the toughness of this character.
The character is pretty important, as he's the leader of the Horde and likely owner of the Doomhammer, one of the most iconic weapons in the world of Warcraft, forged by his father. We don't know a ton about the specific story of Warcraft, but it's rumored to be about the first meeting of Orgrim's Orcs and the humans, called the Alliance.
Warcraft stars Ben Foster, Travis Fimmel, Paula Patton, Toby Kebbell, Rob Kazinsky, Dominic Cooper, Daniel Wu and Clancy Brown. The script was written byCharles Leavitt and rewritten by Duncan Jones. It's set to be released in 2D and 3D on June 10th, 2016.
Legendary's WARCRAFT is a 3D epic adventure of world-colliding conflict based upon Blizzard Entertainment's globally-renowned universe.  Directed by Duncan Jones (Moon,Source Code) and written by Charles Leavitt and Duncan Jones, the film is a Legendary Pictures, Blizzard Entertainment and Atlas Entertainment production.  The producers are Charles Roven, Thomas Tull, Jon Jashni, Alex Gartner and Stuart Fenegan.  Jillian Share, Brent O'Connor, Michael Morhaime and Paul Sams serve as executive producers.  Rob Pardo, Chris Metzen, Nick Carpenter and Rebecca Steel Roven co-produce.  WARCRAFT will be released by Universal Pictures.