'Hitman: Agent 47' Teaser Explains The 'Mad Men' Opening Credits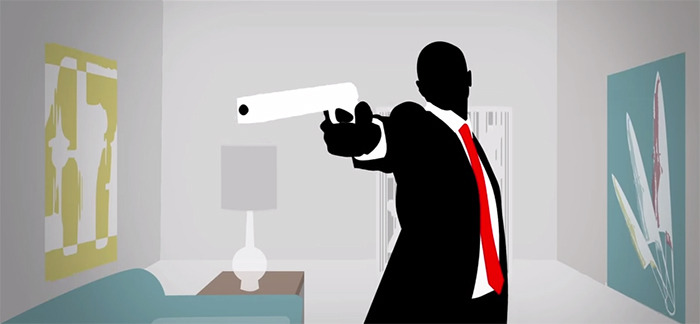 For years the enigmatic opening credits to Mad Men have provoked viewers into many entertaining questions. How literal is the opening animation meant to be? What does it mean for Don Draper, and by implication the rest of the characters? While the metaphoric thrust of the credits is evident to anyone who watches the show, it's still fun to talk about.
Now a teaser for the new film Hitman: Agent 47 shows us the truth behind the Mad Men credits, just in time for the AMC show to broadcast its final leap into the sky. No surprise: in this conception, it isn't a leap, but a violent fall.
If you need a Mad Men refresher, here's that opening credits sequence, so perfectly built around RJD2's track 'A Beautiful Mine.'
Hitman: Agent 47 opens on August 21. Teaser via Fox. The film stars Rupert Friend, Hannah Ware, Zachary Quinto, Ciarán Hinds, and Thomas Kretschmann.
HITMAN: AGENT 47 centers on an elite assassin who was genetically engineered from conception to be the perfect killing machine, and is known only by the last two digits on the barcode tattooed on the back of his neck. He is the culmination of decades of research – and forty-six earlier Agent clones — endowing him with unprecedented strength, speed, stamina and intelligence. His latest target is a mega-corporation that plans to unlock the secret of Agent 47's past to create an army of killers whose powers surpass even his own. Teaming up with a young woman who may hold the secret to overcoming their powerful and clandestine enemies, 47 confronts stunning revelations about his own origins and squares off in an epic battle with his deadliest foe.