Page 2: The Trouble Of Movies That Have No Ending In Sight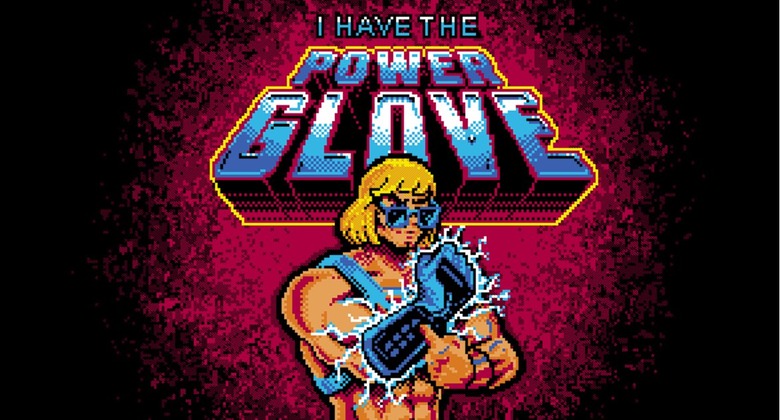 Page 2 is a compilation of stories and news tidbits, which for whatever reason, didn't make the front page of /Film. After the jump we've included 36 different items, fun images, videos, casting tidbits, articles of interest and more. It's like a mystery grab bag of movie web related goodness.
Header Photo: I Have the Power Glove! t-shirt
6 Picks From Bobcat Goldthwait: The 'Call Me Lucky' Director On His Favorite Documentaries
The 9 Greatest Chick Flick Moments of All Time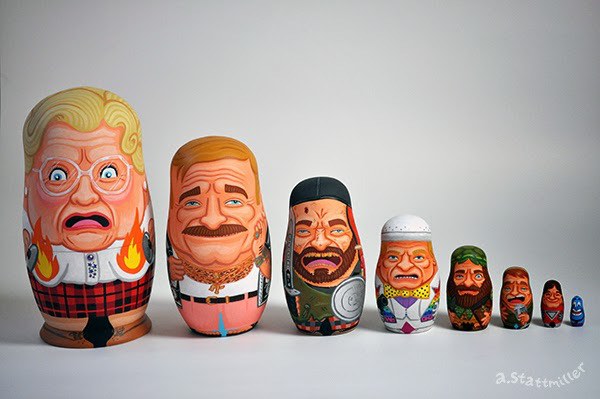 Robin Williams nesting dolls
George Lucas: 25 Things You Didn't Know About the 'Star Wars' Guru35 Songs That You're About to Hear in Pitch Perfect 2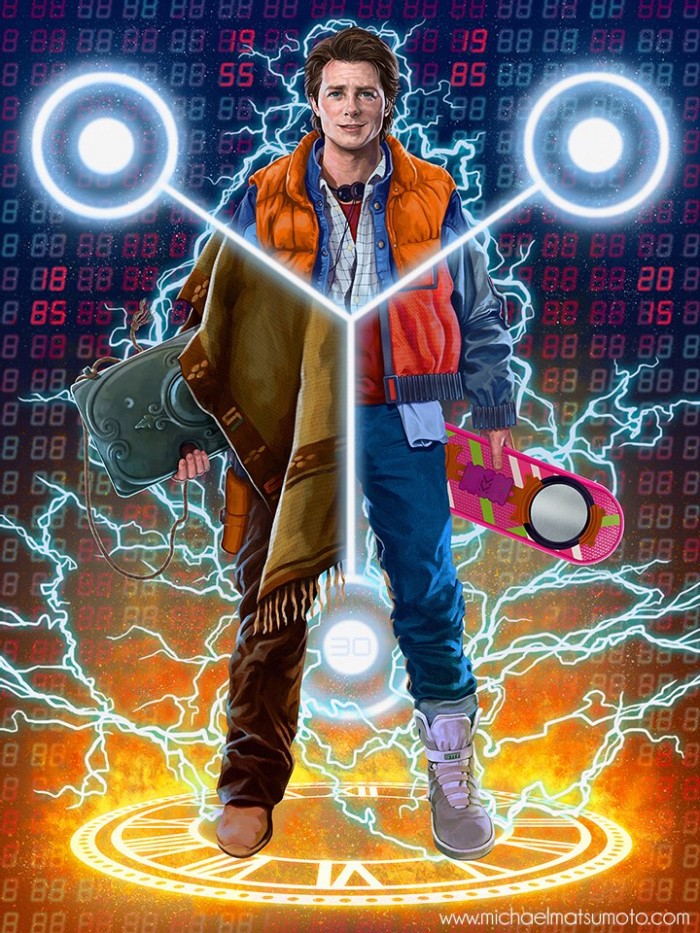 mkmatsumoto's Back to the Future trilogy inspired W8AMINIT art12 Nintendo-Inspired Rides And Attractions Universal Needs ASAPDrago Bleeds: An Emotional, Career-Spanning Conversation With Dolph Lundgren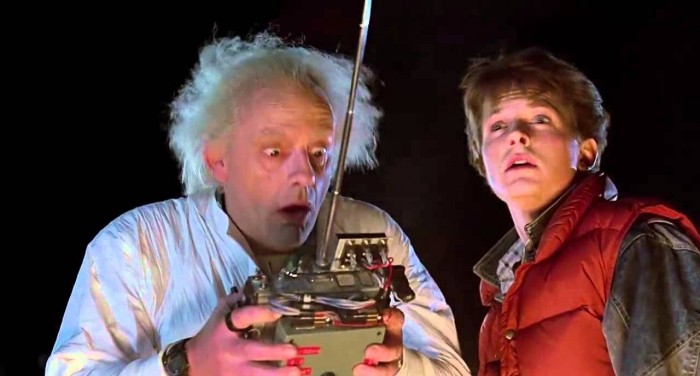 Daily Blog Post from Editor Peter Sciretta:
The Trouble of Movies With No Ending in Sight
Here is something I've been thinking about lately, and I have to warn you that its not a fully fleshed out idea:
I feel like the films I loved from my childhood had a simpler plot structure, and the plot of some of today's films are getting overcomplicated, leaving audiences with no clear goal or ending in sight.
Thirty minutes into Back to the Future you know that the end of the movie will need to involve Marty's struggle to get "Back to the Future." In Jaws you know very early on that the end will involve a hunt for the deadly shark terrorizing Amity Island.
The ending struggles in these films are very obviously mapped out to the audience very early on, usually before the end of the first act. Sure, we don't know how Marty will accomplish his task, and we can't anticipate the challenges that pop up, but we know the end will involve him having to somehow ensure his birth/existence and a return trip to 1985. Knowing that goal early on gives us the audience something long-term to root for.
Now, I'm seeing more movies structured with the context of a mystery plot, which results in us not knowing the end game until sometimes moments before the climax. Not having the road map is like leading us through a forrest without telling us our goal destination. We might be more invested in the momentary challenges but finding out the villain's evil plan minutes before he's defeated limits the stakes. And I feel films like Star Trek Into Darkness, Avengers: Age of Ultron and other films I've watched recently suffer from this issue. I've also found that films relying heavily on the surprise of a twisting plot usually don't have the replay value of classics I mention that have a more designated end roadmap.
And yes, there are many exceptions that disprove my theory.  There are amazing films with great stories which don't have an end point that is easily pinpointed following the first act. But I have found that discovering the end goal early on is important for most stories.
This is even in the case of a mystery story with big twists, like David Fincher's Gone Girl, which has an ending which we could never possibly predict. The movie still has a goal we always see on the horizon. Yes, that end goal morphs along the way, but thirty minutes in we know the ending will have to be the public reveal of what happened to Amy, and the answer to the question of Nick Dunne (Ben Affleck) being complicit in her disappearance.
It seems to me that modern Hollywood is distancing itself from one of the golden rules laid out by Syd Field in his classic book Screenplay on Hollywood three-act screenwriting, but why? Is it the Bad Robot's mystery box effect on cinematic storytelling? Or does it go deeper? Do serialized television binge-watching audiences crave movies with a more complex story, with an end point which isn't as easily telegraphed? I'd love to hear your thoughts on this half baked theory I'm currently developing.
Okay, lets get to today's edition of Page 2.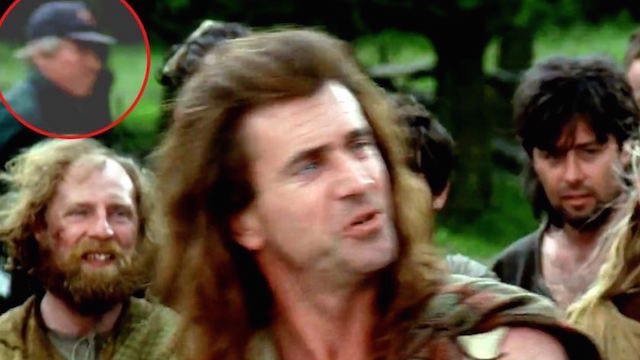 15 Biggest Errors Ever Made In Hit Movies
New York Comic Con Ticket Sales Under Strain Of Popularity
Watch: Supercut Reel Of Final Shots From 'Spring Breakers,' 'Tree Of Life,' 'Drive,' 'Inception,' 'Enter The Void,' And MoreThe 18 Best British Movies on Netflix Right Now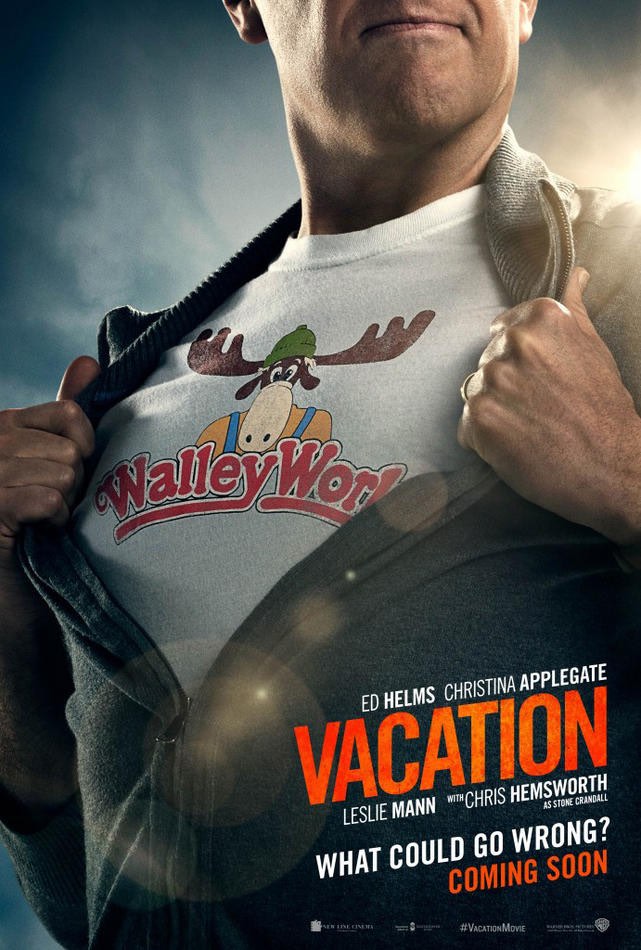 'Vacation' Poster: Rusty Is Ready for Walley World
Kate Winslet, Drew Brees Join Season 2 of NBC's 'Bear Grylls'
People Barking Like Dogs in Movies and TV (Supercut)
Bones Renewed for Season 11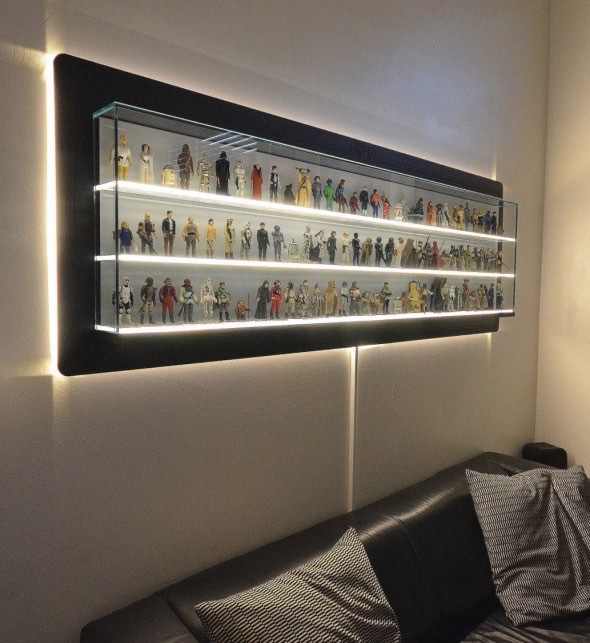 This Star Wars Collector Built The Perfect Display For His First Run Kenner Figures
Angelina Jolie and Brad Pitt's 'By the Sea' Gets November Release Date
The Coneheads Are Latest 'SNL' Characters to Turn Up in Commercials
DirecTV makes a move to the Apple Watch with a new app update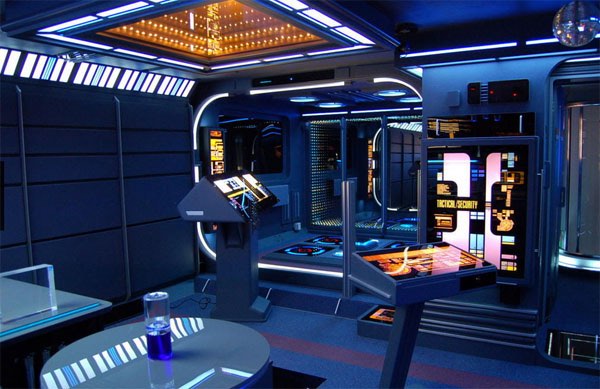 Ultimate Star Trek Apartment For Sale
Chris O'Dowd to Co-Star With Julianne Moore in 'Can You Ever Forgive Me'
Listen to Sia's Haunting "California Dreamin'" From the San Andreas Trailer
MGM's TV Licensing for 'Skyfall' And 'Hobbit' Lift Q1 Earnings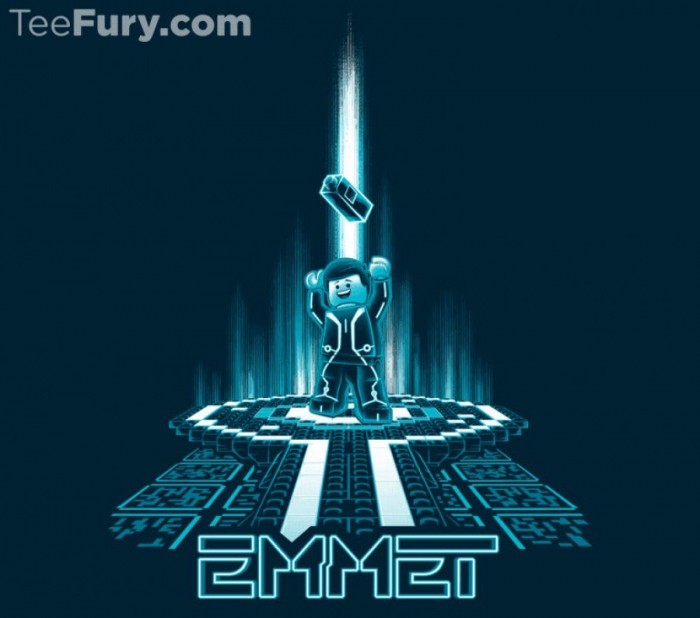 Emmetron t-shirt
Damon Lindelof Discusses 'Tomorrowland' And Why 'The Walking Dead' May Be A Self-Fulfilling Prophecy
'Too Many Clones', A 'Too Many Cooks' Parody Poking Fun at the Many Roles Tatiana Maslany Plays in 'Orphan Black'
Robert De Niro Boxing Movie 'Hands of Stone' Bought by Weinstein Co.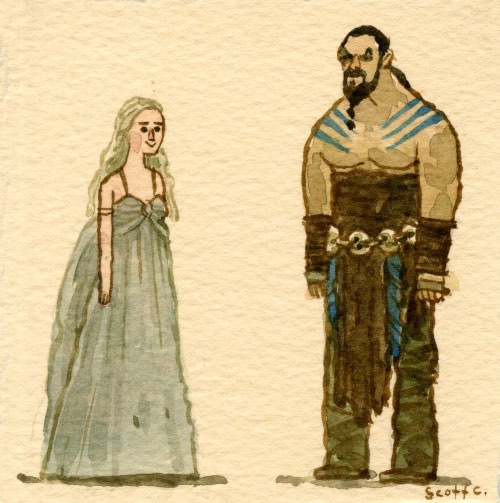 Scott C continues his Great Showdown tribute to Game of Thrones.
AMC Sets Premiere Date for Drama Series 'Humans'
U.F.Oh Yeah: A Sci-fi/Comedy Short Film
Annette Bening, Greta Gerwig, Elle Fanning Join '20th Century Women'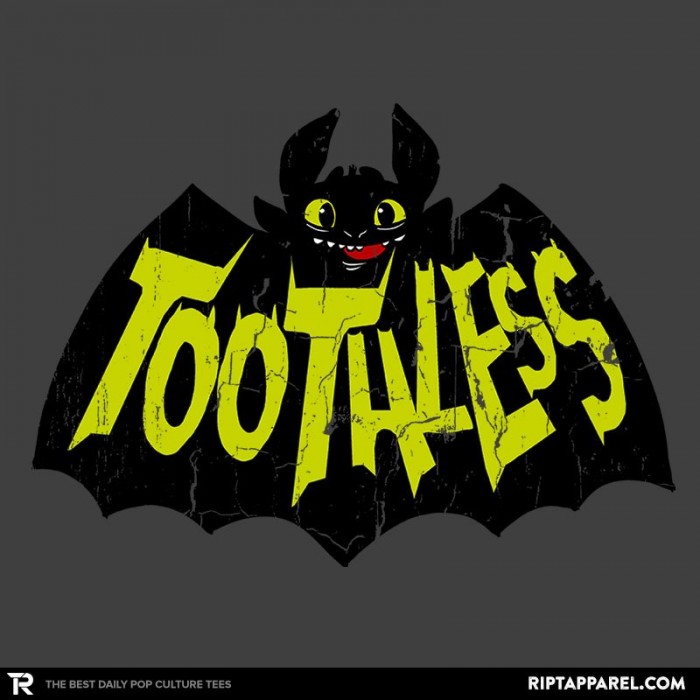 The Dark Dragon t-shirt
Jeremy Piven Is Doing 'Entourage' Interviews In Character As The Only Person You Like Less Than Jeremy Piven
Learn about the Outrider, the second-best Corellian ship in the galaxy.
WWE Network bodyslams onto UK Apple TVs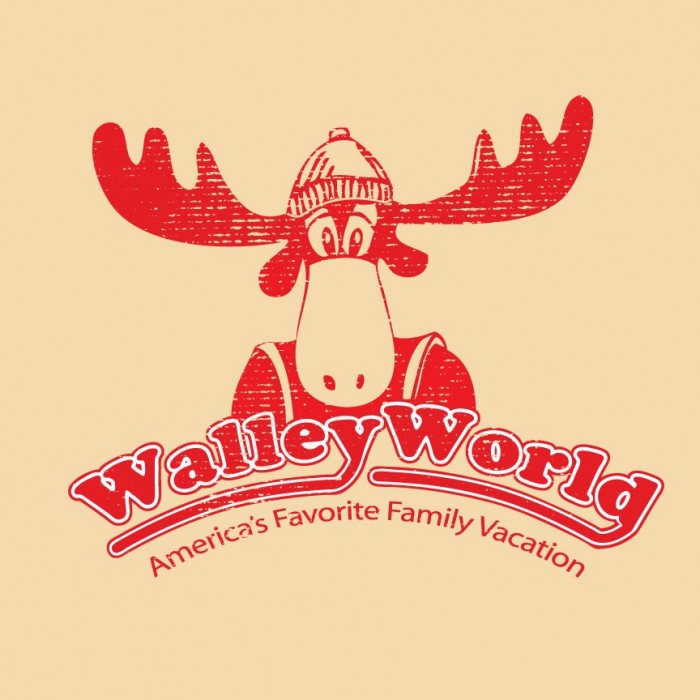 Deal: Walley World Theme Park Items: T-Shirt $6 or Vinyl Decal ( 5"x5")
CNN Readies 'The Eighties' For 2016 Launch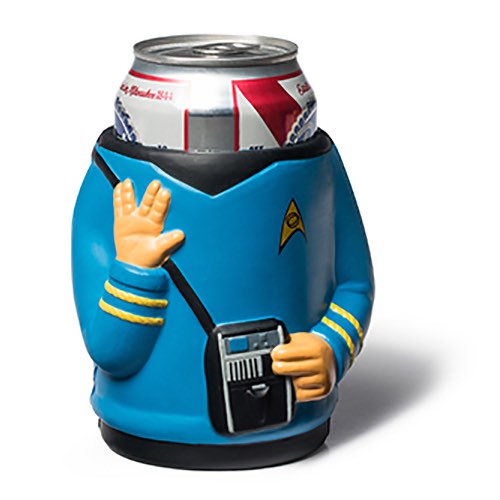 Spock Koozie Helps Your Beer To "Stay Cold For Longer"
TV-show "American Ninja Warrior" films Season 7 at Universal Orlando Resort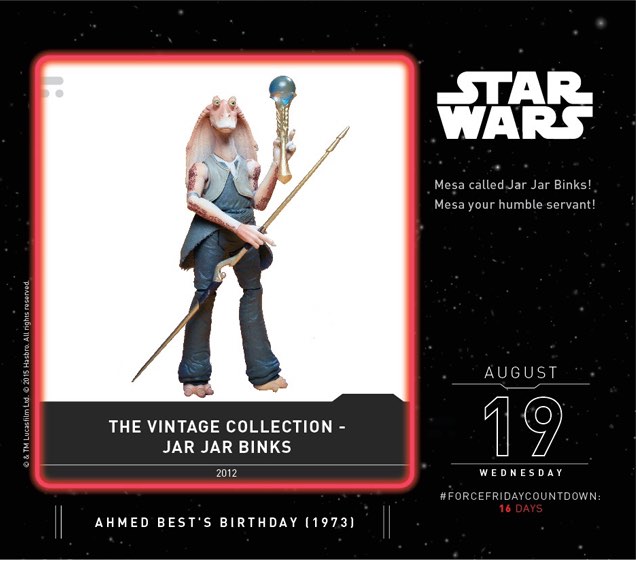 A Star Wars Toy Calendar Filled With Reminders To Buy New Star Wars Toys
24-Hour Event Merchandise Sparkles at the Disneyland Resort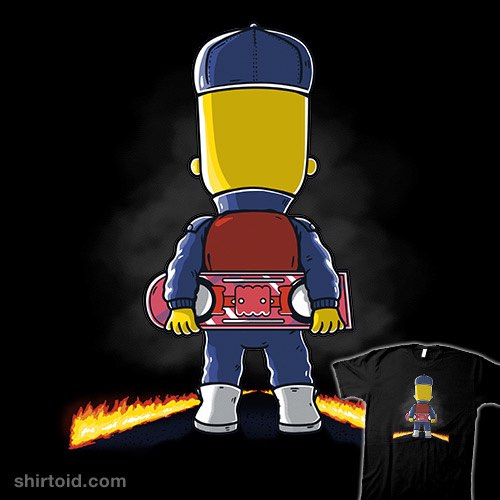 Bart to the Future t-shirt
Disney CFO Doubles Down on Pending Netflix Distribution Pact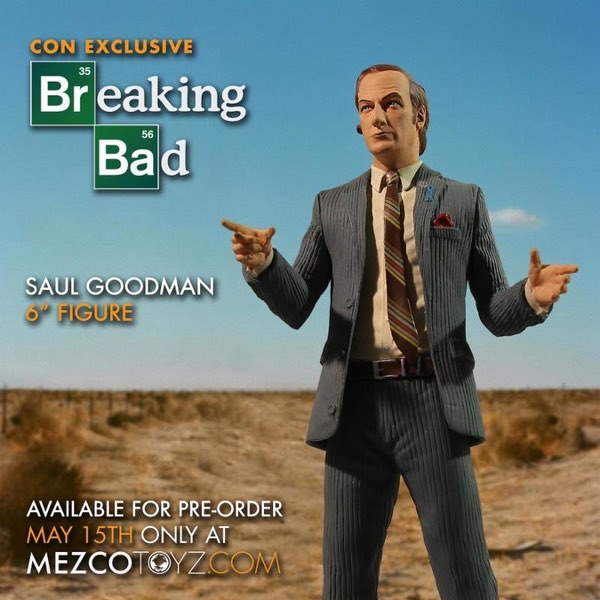 Mezco Reveals SDCC Exclusive Saul Goodman Figure
CBS's Video Streaming Service Now Offers Live TV In Over 60% Of The U.S.
If you have any interesting items that we might've missed that you think should go in /Film's Page 2 – email us!