Tyler Durden To Appear In Pre-'Fight Club' Short Story By Chuck Palahniuk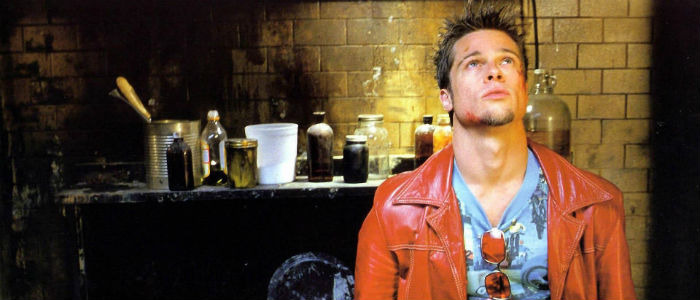 Later this month, author Chuck Palahniuk will continue the story of his iconic novel turned film Fight Club in comic book form. The series, Fight Club 2, will follow Tyler Durden ten years after the events of the book but it won't be the character's only appearance. Palahniuk is bringing back Durden for a short story in his new collection, Make Something Up: Stories You Can't Unread. Durden appears in a story called Expedition which takes place before the events in Fight Club. Read more about the Fight Club prequel below.
Mashable broke the news of Durden's return and actually have the entire short story, Expedition, embedded. Durden doesn't play a large role, but it's a pivotal one. Click on that link to read the full story or head to Rare Bird Books to find out about an audio version read by Palahniuk himself.
Here's the full description of Make Something Up: Stories You Can't Unread, which is out on May 26.
Representing work that spans several years, Make Something Up is a compilation of 21 stories and one novella (some previously published, some not) that will disturb and delight. The absurdity of both life and death are on full display; in "Zombies," the best and brightest of a high school prep school become tragically addicted to the latest drug craze: electric shocks from cardiac defibrillators. In "Knock, Knock," a son hopes to tell one last off-color joke to a father in his final moments, while in "Tunnel of Love," a massage therapist runs the curious practice of providing 'relief' to dying clients. And in "Expedition," fans will be thrilled to find to see a side of Tyler Durden never seen before in a precusor story to Fight Club.
It's pretty weird that, in the same week, Palahniuk is releasing both a Fight Club prequel and sequel. The sequel is authorized and official and while Expedition isn't directly related, it is set before the events of Fight Club with Tyler Durden. Who knows where Tyler could pop up next?