'Tomorrowland' Viral Video Teases A Blast From The Past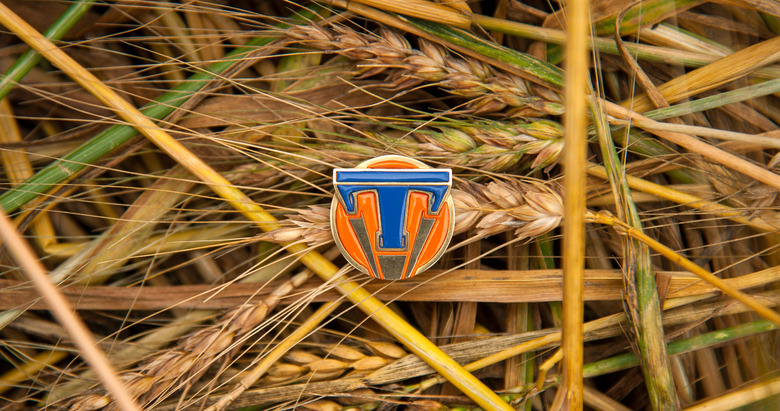 We may receive a commission on purchases made from links.
In just over a week, we'll get the chance to blast off for Tomorrowland. But if you really want to follow heroine Casey Newton's journey, first you'll want to stop by the Blast From the Past Super Store.
In a new ad, proprietors Hugo (Keegan-Michael Key) and Ursula (Kathryn Hahn) show off their wares — mostly sci-fi collectibles and comics, and perhaps the occasional magic pin that takes you to an alternate dimension. And yes, you can actually buy things from the Blast From the Past Super Store. Check out the Tomorrowland viral video after the jump.
The Blast From the Past Super Store unveiled their new ad on Twitter.
You loved them in "FUTURE FIRESALE" & "STAR BORED." Now see Hugo & Ursula in their new TV ad! http://t.co/W2zw8chaOXhttps://t.co/2ggYjsAsow

— Blast From The Past (@BlastFromPast) May 12, 2015
If Hugo and Ursula's sales pitch got you, you can treat yourself to some real goodies at the Blast From the Past Super Store pop-up shop on Amazon. Highlights include an Iron Giant action figure (from the movie directed by Tomorrowland's Brad Bird), lots of Marvel and Star Wars toys (synergy!), and Tomorrowland pins. More updates from the store can be found on Twitter.
If, on the other hand, you're wondering what any of this has to do with the movie Tomorrowland, screenwriter Damon Lindelof explains:
The two of them are proprietors of a curio nostalgia store called Blast From the Past, and they hold key information about this pin and its origins. The entire movie was just a Trojan horse to get a store called Blast From the Past built, so I can go buy things there.
Or you can check out the clip below, which teases some of the action that'll take place there:
Yeah, better snap up those collectibles now before these adventurers come and destroy all the merchandise. Tomorrowland opens May 22. Britt Robertson, George Clooney, Raffey Cassidy, Thomas Robinson, and Hugh Laurie star.
From Disney comes two-time Oscar winner Brad Bird's "Tomorrowland," a riveting mystery adventure starring Academy Award winner George Clooney. Bound by a shared destiny, former boy-genius Frank (Clooney), jaded by disillusionment, and Casey (Britt Robertson), a bright, optimistic teen bursting with scientific curiosity, embark on a danger-filled mission to unearth the secrets of an enigmatic place somewhere in time and space known only as "Tomorrowland." What they must do there changes the world—and them—forever.