Diego Luna Joins 'Star Wars Anthology: Rogue One'

Director Gareth Edwards is quietly putting together an amazing, diverse cast for his upcoming Star Wars film. We know Felicity Jones is on board, and we've heard Riz Ahmed and Ben Mendelsohn might be along for the ride too. Now Variety reports Diego Luna will join the team for Star Wars Anthology: Rogue One, which follows a group of solders who steal the plans for the Death Star.
The trade also reports Mendelsohn's role is that of the lead villain. Read more about the Rogue One casting below.
Variety broke the news of Luna's Rogue One casting. Neither Lucasfilm or Disney would comment, of course, but the report is he's one of the film's leads, along with Jones and Ahmed.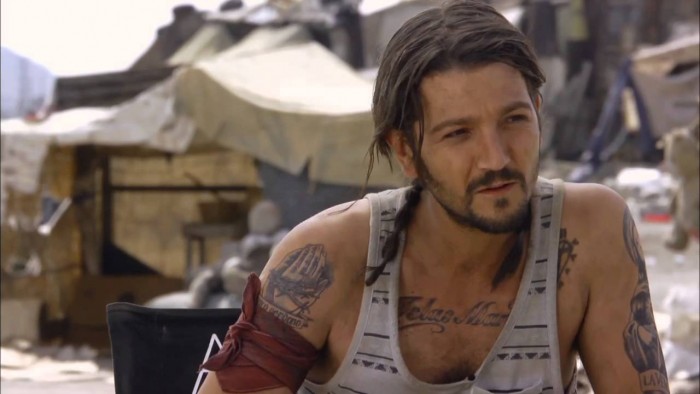 They're all part of "a band of resistance fighters unite for a daring mission to steal the Death Star plans." Variety is also reporting that Mendelsohn's role is not part of the team. Instead, he'll be the film's villain, which could potentially be some kind of Imperial Officer.
Luna first hit the mainstream with a starring role in Alfonso Cuaron's Y Tu Mama Tambien. Since then, he's worked with Steven Spielberg, Gun Van Sant, Harmony Korine and many more. After becoming something of an "it" actor, he more recently took a step back, choosing to focus on producing and directing. He appears in films here and there, but this would be his biggest role to date.
Rogue One is the first "Star Wars Anthology" film, meaning it's a film that's set in the Star Wars universe, but doesn't focus on the main story. In this case, the story takes place before the original Star Wars as the results of this film directly play into the first scene of that movie. The plans stole in Rogue One will go to Princess Leia, who puts them in R2-D2, and then find their way Luke Skywalker.
Gary Whitta wrote the first draft of the Rogue One script and Chris Weitz is completing it. The film is currently scheduled for release December 16, 2016 and will be followed six months later by Rian Johnson's Star Wars Episode VIII. Then the next year, a second Anthology film which is rumored to be a Boba Fett origin, should be out.
What do you think of this latest piece of Rogue One casting?