'Crimson Peak' Trailer: Welcome To Guillermo Del Toro's Gorgeous Haunted House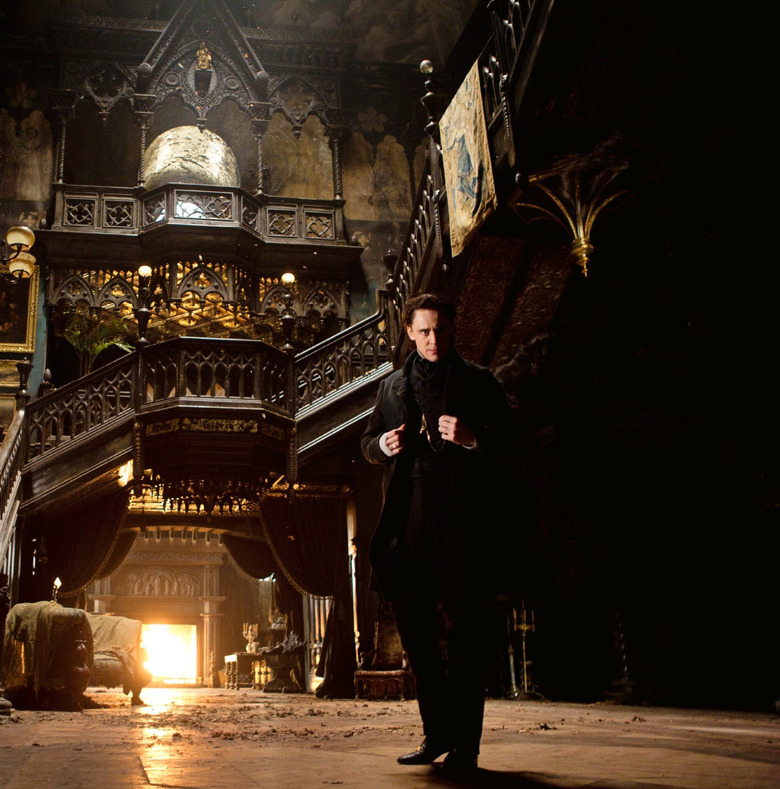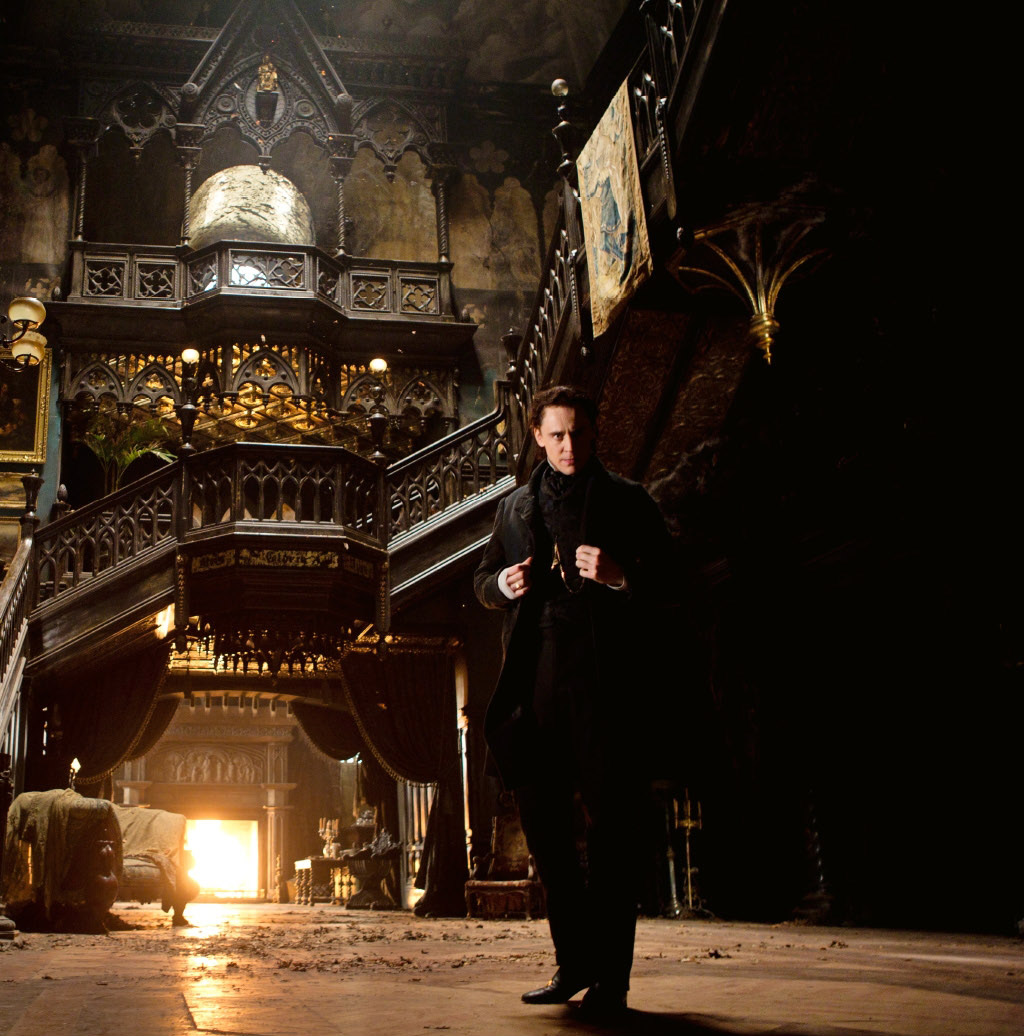 Leave it to Guillermo del Toro to create a haunted house so gorgeous, we'd gladly put up with any number of ghosts to visit it. No wonder Tom Hiddleston, Jessica Chastain, and Mia Wasikowska are willing to stick around what is clearly a pretty terrible place. The new Crimson Peak trailer has just dropped, and you can check it out after the jump.
Update: An international trailer has also hit the web. Click through to watch.
Universal unveiled the latest Crimson Peak trailer on Twitter.
Update: Here's the international Crimson Peak trailer!
Good lord, that's a fantastic trailer. It's beautiful and creepy and weirdly sexy, and reveals just enough of the storyline to keep us intrigued. You know you're in for a treat when Stephen King himself calls a movie "fucking terrifying." It kind of looks like Jane Eyre if Charlotte Brontë had decided to unleash actual ghosts instead of just a crazy first wife.
As great as the cast is, that house is really the star of the show, and del Toro previously revealed that it took "the better part of a year" to design and build it. In the end, they wound up with "an entire Victorian mansion, three stories high, with working elevators, working bathrooms, rooms, a full library."
Crimson Peak arrives in theaters October 16, 2015.
Legendary Pictures' CRIMSON PEAK, a co-production with Universal Pictures, is a haunting gothic horror story directed by the master of dark fairy tales, Guillermo del Toro (Pan's Labyrinth, Hellboy series, Pacific Rim), written by del Toro and Matthew Robbins and starring Mia Wasikowska, Jessica Chastain, Tom Hiddleston and Charlie Hunnam. In the aftermath of a family tragedy, an aspiring author is torn between love for her childhood friend and the temptation of a mysterious outsider. Trying to escape the ghosts of her past, she is swept away to a house that breathes, bleeds... and remembers. Thomas Tull, Jon Jashni, del Toro and Callum Greene produce, and Jillian Share executive produces.