'Jem And The Holograms' Trailer: Jon Chu's Totally Outrageous Film Adaptation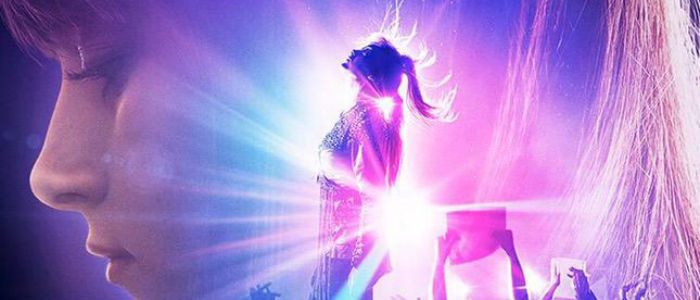 A few months ago, the notion of a live action Jem movie seemed like a joke. But now here we are, in possession of actual moving proof that it is happening. The first Jem and the Holograms trailer is now online, along with the first poster.
Jon Chu directed the adaptation of the rock and roll cartoon, starring Aubrey Peeples, Stefanie Scott, Hayley Kiyoko, Aurora Perrineau, Juliette Lewis, Ryan Guzman and Molly Ringwald. It opens October 23. Check out the Jem the Movie trailer below.
Thanks to Buzzfeed for the trailer.
Jem The Movie Trailer
Universal is releasing the film and this trailer will almost certainly come attached to Pitch Perfect 2 when it opens this weekend. Even if the people who go see that movie have never heard of Jem, there's a good chance this trailer is going to really get them excited for this film. It's one of those classic rags to riches stories, it's got a One Direction song in it and Molly Ringwald. How can you beat that?
Here's the poster for the film via Jon Chu's Twitter: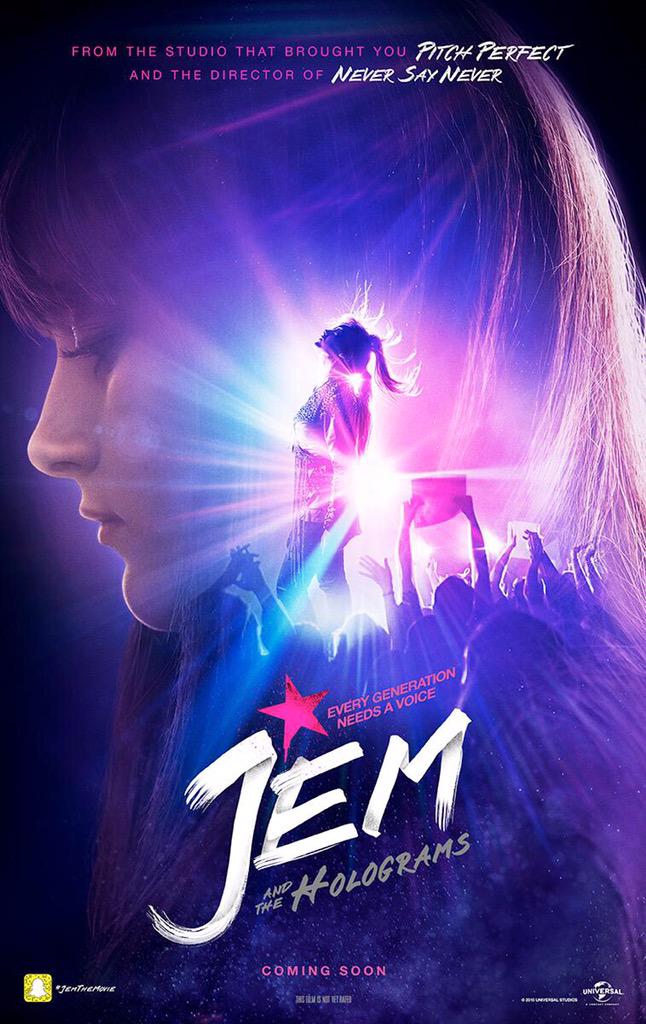 A bunch of images from Jem and the Holograms hit the web Monday and, with them, Chu talked about the challenges of adapting a decidedly 1980s cartoon is 2015:
How can you even have a secret identity with all this social media? [...] But then it dawned on us: Wait, everybody has a secret identity. The idea of 'Who are you really?' is more relevant today than ever.
Chu further explains:
It's actually about a group of young people who are going to be inundated with this idea of fame and fortune and products and stuff, and within all that, how do you stay true to who you really are? That's the real soul of the movie.
Jem and the Holograms opens October 23.