Star Wars Bits: Maz Kanata Revealed In 'The Force Awakens,' Plus Lando #1, Billie Lourd And J.J. Abrams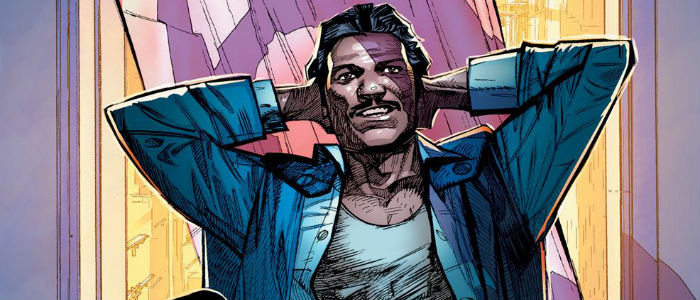 With Force Awakens rumors, social media, spoilers, merchandise, it's another jam-packed edition of Star Wars Bits. Below, read about the following.
Check out our first possible look at Maz Kanata in Star Wars: The Force Awakens.
Disney is deliberately pacing marketing and merchandise for Star Wars: The Force Awakens.
Check out Tim Doyle's new Star Wars: The Force Awakens poster.
Read Vanity Fair's extended interview with J.J. Abrams.
Watch an interview with the production designers of The Force Awakens.
John Boyega won't even share Force Awakens secrets with his family.
Carrie Fisher's Mother's Day Tweet was amazing.
Billie Lourd confirms she's not playing a young Leia in The Force Awakens.
Check out the cover Marvel Comics' Lando #1.
Listen to audio from inside a theater in 1977 showing Star Wars.
Read some potential spoilers about a scene involving Rey and Kylo Ren.
We've seen a few images of Lupita Nyong'o in her performance capture outfit and we know her character is named Maz Kanata, who is some sort of pirate. We also think that's her handing Princess Leia her father's lightsaber in the latest teaser. But what exactly does Maz look like? Indie Revolver has a piece of possible concept art. Check it at that link.
With hundreds of millions of people watching every Star Wars: The Force Awakens trailer, the demand for Star Wars is obvious. However, Disney CEO Bob Iger recently said balancing the marketing and merchandise with the demand to avoid having it peak too early has been a very real concern at the company. But there is lots more planned.
Tim Doyle is putting up a mystery tube sale on his website Tuesday and, to sweeten the pot, each one will have this brand new 12 x 24 Star Wars: The Force Awakens screenprint in it called "Strong in my Family." One tube will also have a Tyler Stout Empire Strikes Back poster. Click here for info on the sale, which again takes place Tuesday May 12.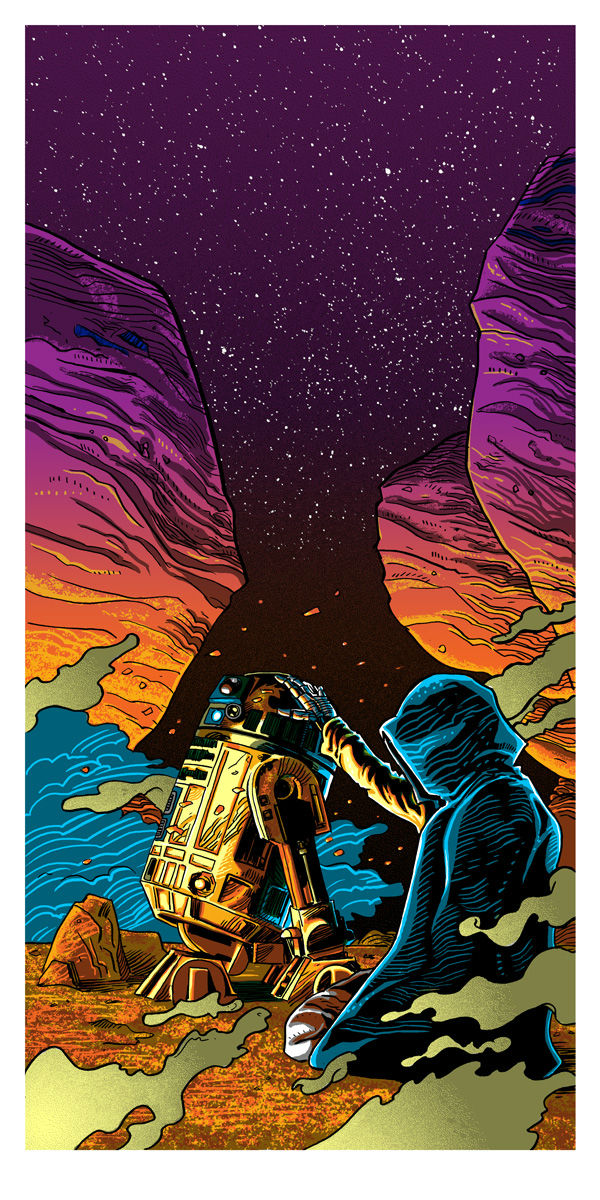 Most of what's in this interview is already out there, but in case you missed it, Vanity Fair has posted their extended interview with J.J. Abrams talking Star Wars: The Force Awakens.
The Star Wars YouTube continues to upload awesome content from Star Wars Celebration. They posted some interviews with the cast of Kyle Newman's Smuggler's Bounty as well as this interview with Darren Gilford and Rick Carter, production designers of The Force Awakens.
This wonderful tweet from Princess Leia herself, Carrie Fisher, speaks for itself with its awesomeness.
@starwars Natalie Portman

— Carrie Fisher (@carrieffisher) May 11, 2015
And speaking of the awesomeness of Carrie Fisher, she retweeted this story by Star Wars 7 News that features her daughter Billie Lourd confirming she does not play a young version of her mother in The Force Awakens. So who does she play? We'll find out December 18.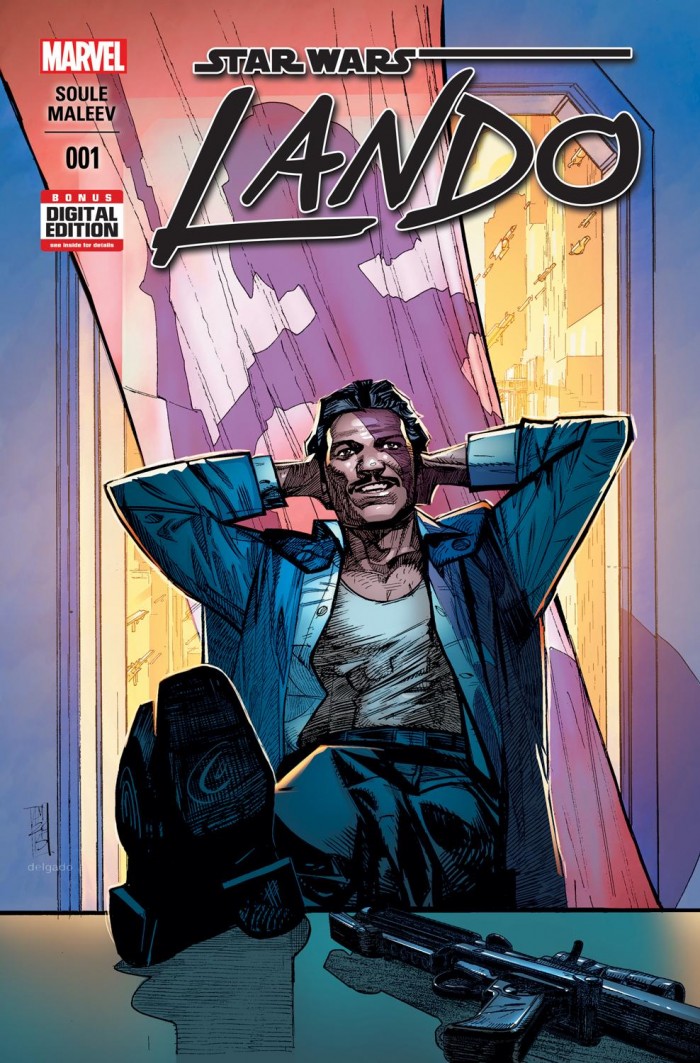 Hello, what have we here? That, above, is the cover of Lando #1, out in July from Marvel Comics.
A few weeks back, John Boyega tweeted that his father said the following: "Everyone leave their plates in the sink for John to wash since he won't tell us anything about force awakens." He then followed that tweet with this one.
BoingBoing found this amazing video on YouTube. It's a guy's original audio recording when he went to see Star Wars at the theater in 1977. Why would he do that? Because it was his second time going. And you can hear the audience eating up the last five minutes of movie. Great, great stuff.
Finally, Making Star Wars recently ran another detailed potential scene description from Star Wars: The Force Awakens. We don't know if this is real or not, but there are a ton of very specific details including dialogue. It involves Rey and Kylo Ren. Read it here.