'The X-Files' Event Series Premieres In January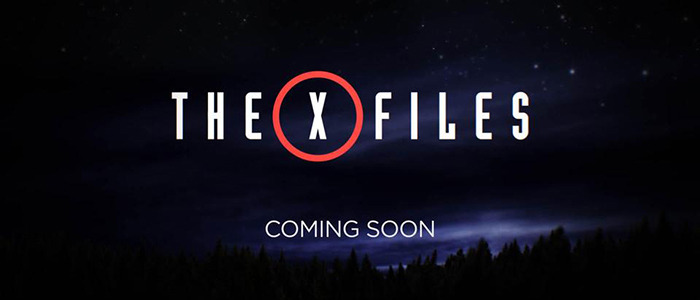 "Coming soon" is more vague than Fox has to be now, as the X-Files premiere date is announced. The new event series, comprised of six hour-long episodes, will debut in January 2016 with the first episode airing on a Sunday and the rest of the series airing on Monday nights.
Fox tweeted the basic news of the date:
Just announced: #TheXFiles premieres January 24 on FOX! http://t.co/OMrWj8yhUv pic.twitter.com/BaOyGSIu4T

— The X-Files (@thexfiles) May 11, 2015
That January 24 premiere date is a Sunday, and in fact the premiere will air after the NFC Championship Game. If that seems like a strange pairing, just consider the lead-in potential of a football game that will draw a tremendous audience.
The series will then begin airing on Mondays, beginning on January 25. So we'll get the first two episodes in quick succession.
Announcing the news, Fox TV chair Dana Walden said the six episodes will be "a mixture of standalones and deeper mythology."
We don't know how the balance will go, or what creator Chris Carter has planned. We do know that Gillian Anderson and David Duchovny will reprise their roles as Dana Scully and Fox Mulder, and that Mitch Pileggi will be back as well. We'll likely learn at least a bit more before January, as work leaks out during the series' shoot. But for now, knowing the premiere date is pretty nice for fans.