'Spider-Man' Director Short List Update: Two Favorites And A New Contender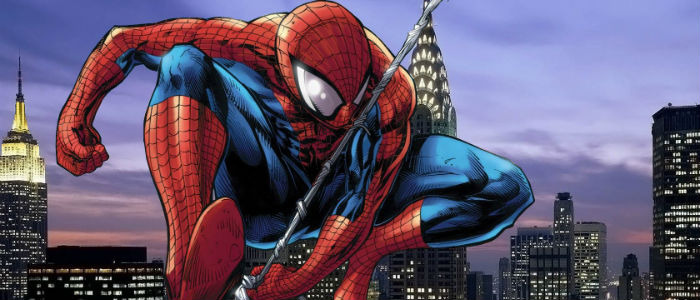 Now that Avengers: Age of Ultron has landed safely in theaters, it's time to look ahead toward Phase Three. One of the biggest developments coming our way is the introduction of a new Spider-Man, who already has a solo film set for 2017. And it seems Marvel and Sony are just about ready to step forward with a new director.
According to a new report, names on the Spider-Man director short list include Jonathan Levine (50/50), Ted Melfi (St. Vincent), Jason Moore (Pitch Perfect), Jared Hess (Napoleon Dynamite), and John Francis Daley and Jonathan M. Goldstein (the Vacation rebootquel). Get all the latest on the Spider-Man director after the jump.
UPDATE 6/2/15: From the above list, which originally ran on May 5, Moore and Hess are now out. Levine and Melfi are the favorites, Francis-Daley and Goldstein are still in the mix and Cop Car helmer Jon Watts is now in contention.
UPDATE: Deadline has the June 2 update. They report that Jonathan Levine and Ted Melfi are the favorites, but John Francis Daley and Goldstein are still a possibility. The newcomer, Jon Watts, did a great job mixing kids with suspense in his Sundance hit Cop Car (read our review here, trailer here) so that's pretty interesting. Asa Butterfield and Tom Hollard are still believed to be the frontrunners for the role.
Original story follows:
Deadline reports that Marvel and Sony are moving quickly and could make a decision by mid-May. The names listed above are all said to be serious contenders, but they aren't necessarily the only ones in the mix. It's worth pointing out that previously rumored helmer Drew Goddard isn't mentioned here, though that doesn't necessarily mean anything since no one has been confirmed.
The trade's sources also indicate that the studios are aiming for a coming-of-age tale that combines "John Hughes humor and emotion" with "all the superhero stuff." Which explains the names on this list. All of the filmmakers are known for comedy (or dramedy), and quite a few of them have experience with coming-of-age tales. None are particularly known for their action work.
All of the names fit nicely with Kevin Feige's earlier comments about wanting to play up Spidey's famous sense of humor in the upcoming reboot. "When he puts that mask on, in the comics, he has a non-stop wit," he told IGN last month. That is almost as troublesome to the bad guys he's fighting, as his webs and agility. We felt we haven't seen that as much in the movies, and we're excited about that."
Meanwhile, we're still waiting to hear about casting for the new Spider-Man as well. Asa Butterfield was said to be the frontrunner, last we heard, but he was just one of several young actors on a list that also included Tom Holland, Timothee Chalamet, and Liam James.
The as-yet-untitled Spider-Man standalone arrives in theaters July 28, 2017. But look for the webslinger to appear in the MCU sometime before that, probably in next year's Captain America: Civil War.