'Preacher' Cast Pulls In Two More Talents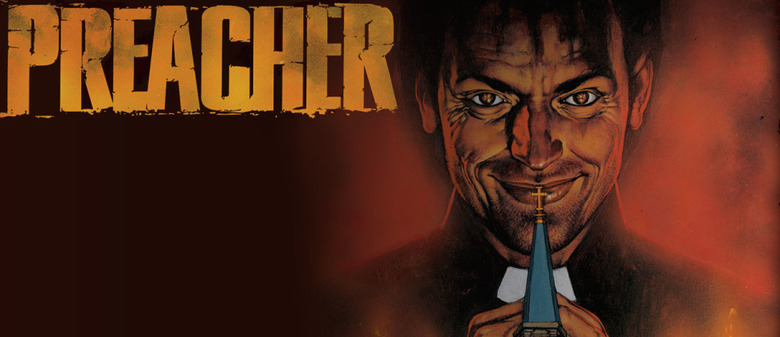 As Seth Rogen and Evan Goldberg prepare to shoot the first episodes of Preacher, based on the comic book series by Garth Ennis and Steve Dillon, the show's cast continues to expand. The latest casting is for a domestic couple — a wife and her husband, who together have a very difficult relationship. These characters sound like more of the new roster created for the show, and we've got some specific details below.
Deadline reports that Jamie Anne Allman (The Killing) and Derek Wilson (Rectify) have been cast as Betsy Schenck and Donny Scenck.
Betsy is "a meek wife who appears to suffer beatings by the hand of her husband, Donny. When the Preacher checks up on her, though, she tells a different story." And Donny is "a Civil War re-enactor and abusive thug who gets into altercations with Jesse Custer but nevertheless shows up to church on Sundays."
While the two characters sound like they could be part of an early plot to show Jesse Custer's local influence and perhaps even his power inherited from Genesis, the two are said to be recurring characters. So this pair won't be involved in a simple one-off plot.
Jesse Custer is the Preacher of the title, to be played by Dominic Cooper, "a conflicted preacher in a small Texas town who merges with a creature that has escaped from heaven and develops the ability to make anyone do anything he says. Along with his ex-girlfriend, Tulip (Ruth Negga), and an Irish vampire named Cassidy (Joseph Gilgun), the three embark on a journey to literally find God."