See Margot Robbie As Harley Quinn In 'Suicide Squad' Cast Photo [Updated]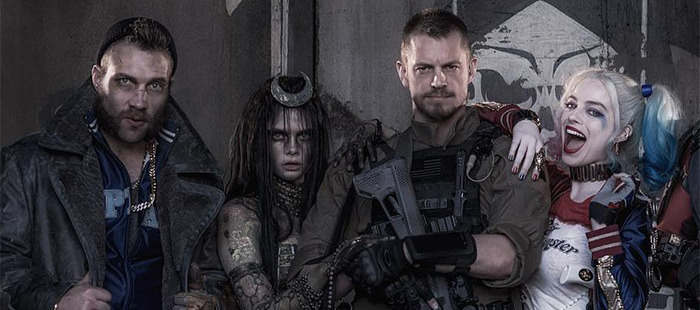 Task Force X is the collection of villains and weirdos that makes up the men and women on a mission in David Ayer's DC Comics adaptation Suicide Squad, and now we've got a photo of the whole team. Ayer has dropped hints here and there, and released an arresting image of Jared Leto as the Joker. But this image has so much more: Margot Robbie as Harley Quinn, Will Smith as Deadshot, and Adewale Akinnuoye-Agbaje as Killer Croc, among many others. Check out the Suicide Squad cast photo below.
Update: There's also a photo that shows Will Smith's character Deadshot in full masked regalia, set for action.
Director David Ayer, of course, sent out the photo via Twitter.
Task Force X assembled and ready. #SuicideSquad pic.twitter.com/fEV7E1aPsm

— David Ayer (@DavidAyerMovies) May 3, 2015
Who are all those people? Well, from left to right we have: Adam Beach as Slipknot, Jai Courtney as Captain Boomerang, Cara Delevingne as Enchantress, Karen Fukuhara (kneeling) as Katana, Joel Kinnaman as Rick Flagg, Margot Robbie as Harley Quinn, Will Smith as Deadshot, Adewale Akinnuoye-Agbaje as Killer Croc, and Jay Hernandez as El Diablo.
Here's a larger version.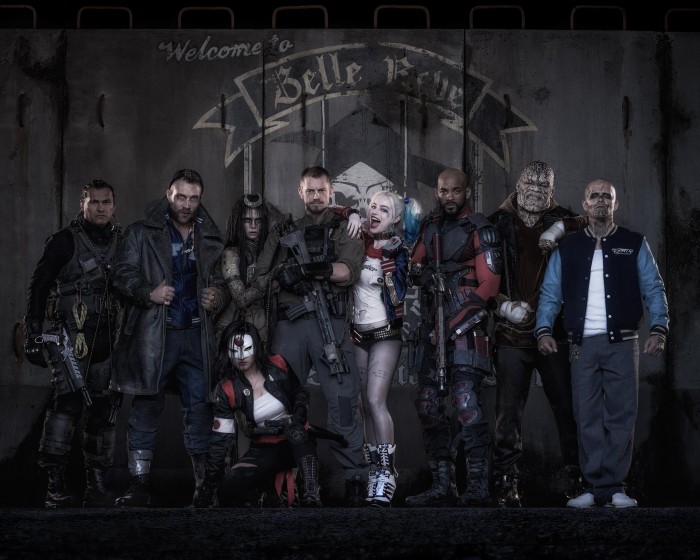 Update: Here's the shot of Deadshot, from photographer Clay Enos.
There are a few people not seen here, notably Jared Leto, and Viola Davis as Amanda Waller. We don't see Common, who plays a mystery role in the film, nor Ike Barinholtz as Dr. Hugo Strange or Raymond Olubowale as King Shark.
Suicide Squad opens on August 5, 2016.
A secret government agency recruits imprisoned supervillains to execute dangerous black ops missions in exchange for clemency.