Page 2: Star Wars May The Fourth Edition And Thoughts On The Apple Watch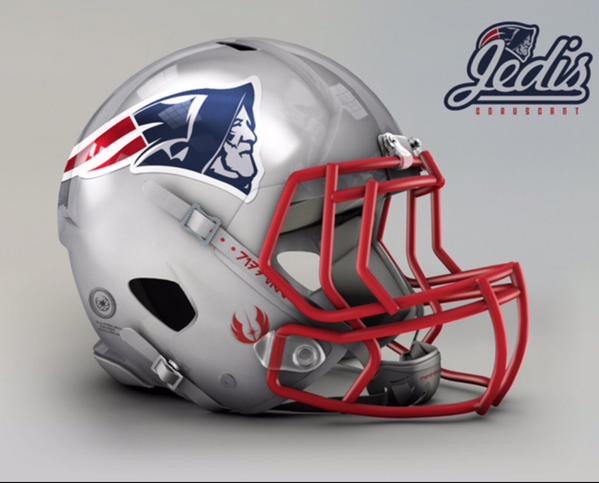 Page 2 is a compilation of stories and news tidbits, which for whatever reason, didn't make the front page of /Film. After the jump we've included 36 different items, fun images, videos, casting tidbits, articles of interest and more. It's like a mystery grab bag of movie web related goodness.
Header Photo: New England Patriots celebrate May The Fourth
May the 4th Be With You: 6 Great Ways You Can Celebrate 'Star Wars' Day
How Daredevil Does Dark and Gritty Right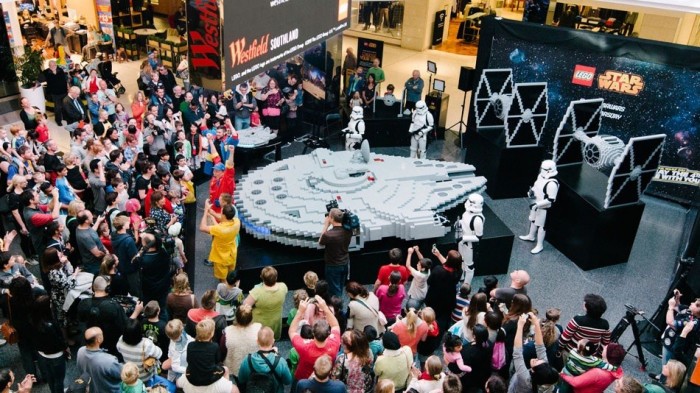 The world's biggest Lego Millennium Falcon built using 250,000 bricks
The 100 Most Necessary Documentaries to Stream on Netflix This May15 Hottest Movie Trailers Ranked by Experts: From Tom Hardy in 'Mad Max' to 'Batman v Superman'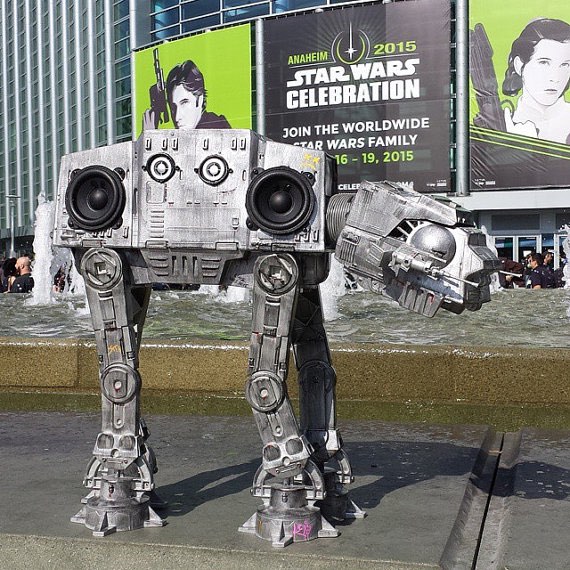 This AT-AT Boom Box Is All About That Base
10 Star Wars Side Characters Who Need Their Own Movies
A new hope: 15 things The A.V. Club would like to see in the new Star Wars movies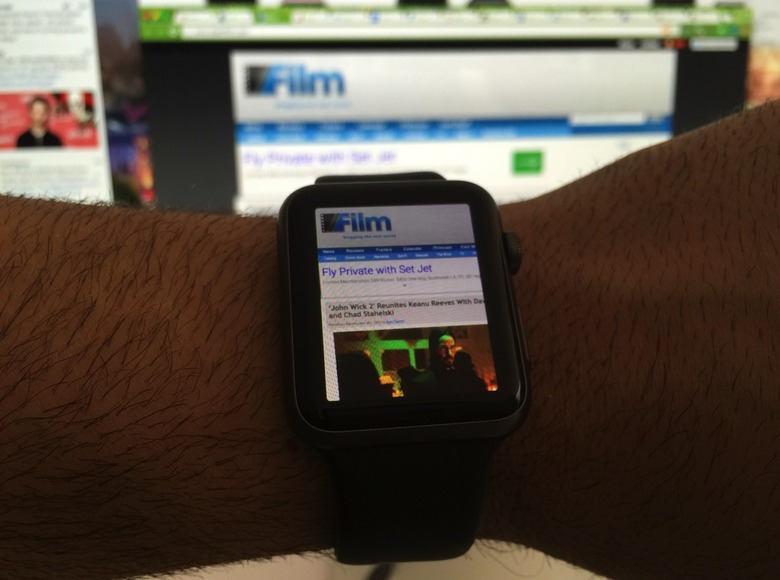 Thoughts On The Apple Watch After One Week
A Daily Blog Post from Editor Peter Sciretta
First up, today's edition of Page 2 is entirely comprised of Star Wars photos and videos in tribute of May The Fourth. The news tidbits and feature links are normal.
Okay, so I know this isn't a tech blog, but since I mentioned I bought the Apple Watch on twitter I've been getting a ton of messages asking me for my early thoughts. The 140 character limit of twitter isn't enough to contain them however, so I'll give you my early reaction here. And I apologize in advance, this quick blog became much larger than I had intended.
First off let me start with the backstory: I am somewhat of an Apple fanboy. I used to be a hardcore PC user, but I fell in love with the mac shortly after they switched the Intel processors and have been running Apple products ever since. I've had every single version of the iPhone and believe that device has improved my life and business in unmeasurable ways. That said, I've been critical of the company when warranted, so I'm not a total fanboy — I'm just generally excited about their products. Also I've been at the forefront of the wearables trend, and have owned a number of fitness bands and even tried the Pebble Watch (which I hated). I've been waiting for Apple to get into wearables for years.
But when Tim Cook announced the Apple Watch I came away somewhat disappointed. It didn't look like the futuristic piece of disruptive technology that I was hoping for. If anything, Apple seems to try to be appealing to the fashion and watch crowd with the design. Not only that, but I'm disappointed at how the company has handled sales.
As you know I love getting excited for things, and I'm the type of person who enjoys camping out in line with likeminded excited people. Not that I like waiting in lines or anything, but it can be fun. But I understand Apple wants to get rid of the long lines, and their decision to only do Apple Watch preorders online was likely due to the sheer amount of different skus available and limited stock quantities.
But this Apple launch left me with a missing feeling. First off, early estimates indicate that the Space Grey Apple Watches are among the most popular, but for some reason Apple didn't think so and only made the variety of colored bands available with the silver versions. Sure, you can buy an extra colored band as an add-on but its weird that Apple didn't just sell the watches stand alone with the bands as a required add-on. I got online at midnight and placed my order for a space grey 42mm and even though I got my payment processed in the first few minutes the system said my order wouldn't come until a month after launch. I've heard this same story from many friends as well. I was lucky that somehow they under promised and over delivered and shipped my order a few weeks earlier than expected.
So enough about the process of getting here, how about the watch?
The Apple Watch is a lot smaller than the photos and videos might have you believe. I can't even imagine most women wanting to wear the 38mm version as the 42mm edition feels tiny enough. The most surprising thing about the Apple Watch is how much you can't use it. That may sound like a complaint but it isn't. Its a very different type of Apple product, designed to be used in very specific ways. You can't surf the web or browse your twitter stream, nor would you want to. The way you interact with the Apple watch has been carefully designed, and for me the stand-out features are: notifications, fitness, messaging and oh yeah, its a watch right?
When I'm not at my computer, getting notifications on my wrist means I almost never have to remove my phone from my pocket. I can archive e-mails I don't need to see later, I can get a text message from my girlfriend and respond to it with a click or a short voice to text response. Notifications are the killer app of the Apple Watch, but unfortunately its not something you can explain to someone. Its not even something you can show to someone. Its something that you must experience, and sadly an in store demo isn't enough.
For me the second killer app is the health and fitness features. I've written in the past on the site about my struggle with weight loss and while I've maintained a 50 pound loss I'm still a ways away from my goal. But what I've achieved so far was partially the result of fitness trackers like the Nike Fuelband, which have allowed me to become more active and less sedentary. The Apple Watch provides many of the same functions I used on the Fuelband, including daily and hourly goals, achievements, and even a reminder to stand up once an hour and walk around for a bit. So the Apple Watch has killed my Fuelband, and also introduces advanced monitoring like Heart rate which I can use to be more efficient during activities like Yoga to get in the right zone.
So far I've been kind've disappointed with the third party app experiences, outside of mirrored notifications. The third party apps pull data from your iPhone and the experience is usually annoyingly slow. The interface Apple came up with to display apps is atrocious, and its almost impossible to have any real organization which means its always a search to try to find a specific app. I almost wish Apple had allowed third party companies to produce watch faces rather than apps at this point.
Is that Apple Watch a must have for most people? I'm not sure. I know I am really enjoying it and its already changing my life after less than a week. I feel more present during conversations. My phone is no longer sitting on the table during meals. Even though I'm still glancing down at my watch from time to time, it feels like a weight lifted off my back.
I've seen a lot of concern focused on the battery, which Apple claims should last you a whole day. I have not had any problems, most days going to bed with at least 30% battery left (and this is with heavier than normal first week use).
As a movie fanatic, here are a few observations about the Apple Watch.
I have noticed there is no good way to turn off the Apple watch for a movie screening.My first screening with the Apple Watch I enabled the "Do No Disturb" mode, which is connected to your iPhone meaning you won't receive notifications while its on. But I quickly realized that wasn't a huge issue — the watch face doesn't go on when you get a notification, you just feel a buzz (which yes, could be distracting while trying to immerse yourself into a big screen story. But the problem comes when you flick your wrist, which will cause the watch face to light up (this can happen when drinking a soda or grabbing popcorn) and that would be annoying for the people around you. I luckily realized this within the first minute of the film and shoved my watch in my pocket, but I can imagine a lot of users won't notice it or figure out a solution. The solution is to turn the watch off, which is pretty easy to do.
Fandango does have an app which I believe allows you to present your ticket on your wrist to scan at the ticket redemption stand, but I have yet to use it. I have used ApplePay on the watch and it was insanely simple and easy to use. So i imagine ticketing, from movies to airlines, will be awesome on your wrist.
But as much as I've enjoyed my first 6 days with the Apple Watch, I realize this is still just the beginning. I've yet to fully explore its current capabilities, and there is a ton of features I have yet to even explore. And forward-thinking, I remember when I got the initial iPhone — it didn't have third party apps or even photo messaging. Who knows what the Apple watch will become. I'm excited to find out.
If you have the Apple Watch I'd love to hear your thoughts, tips and tricks. Do you have any movie/tv related observations about the device?
Okay guys, lets get to today's edition of Page 2.
Phone Wars: We Imagine The 'Helpful' George Lucas Notes J.J. Abrams Totally AvoidsThe 7 Most Overrated Cult Movies Ever
Star Wars with Puppies
47 Game of Thrones Quotes You Can Work Into Your Everyday Life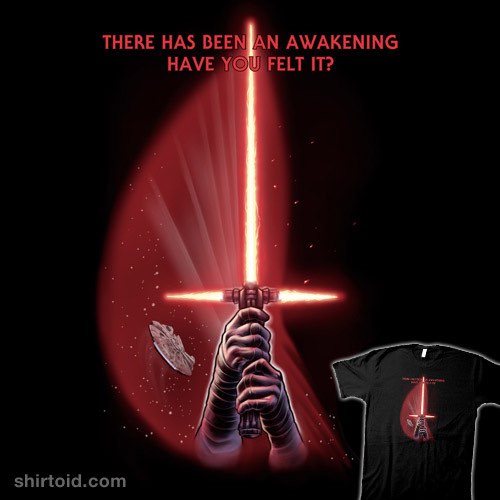 Awakening t-shirt
'Avengers: Age of Ultron' Hits $626.7 Million Globally
Startourage: Star Wars/Entourage parody
Grace Lee Whitney, Yeoman Janice Rand on 'Star Trek,' Dies at 85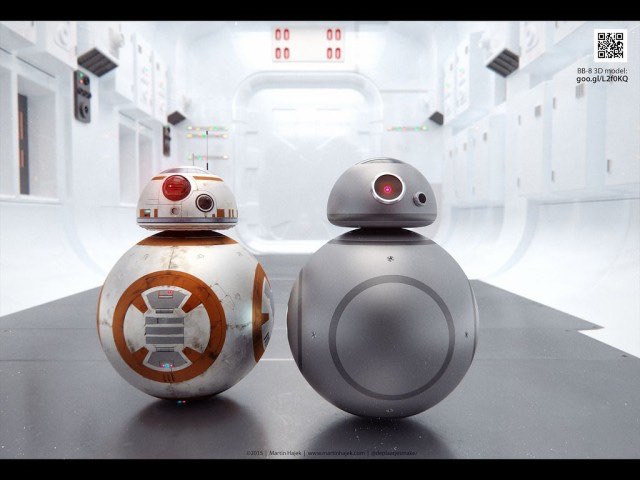 What if Jony Ive designed BB-8? Photo: Martin HajekNigel Terry Dies; 'Excalibur' Actor Was 69
Thanks to my friends in different time zones, I realize I can say MAY THE FOURTH BE WITH YOU! pic.twitter.com/Yd3O7xIf8i

— Peter Mayhew Foundation (@TheWookieeRoars) May 4, 2015
May the Fourth Web comic
Jacki Weaver Joins Cast of Outback Thriller 'Goldstone'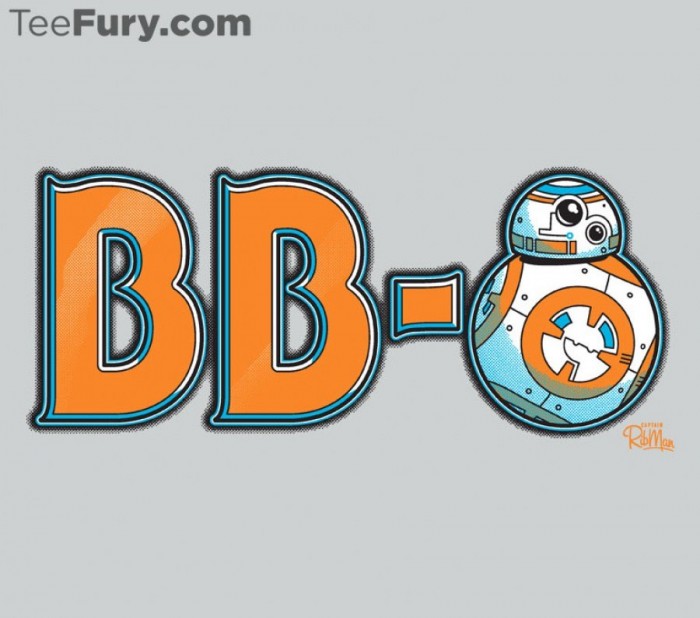 BB-8 t-shirt
Steve Anderson Dies at 67; Director of 'South Central,' 'Cash'
Star Wars Fans Send Toy X-wing to Space in Elaborate Bid for Force Awakens Premiere Tickets
Michael Fassbender Talks 'Assassin's Creed': Says Production Begins This September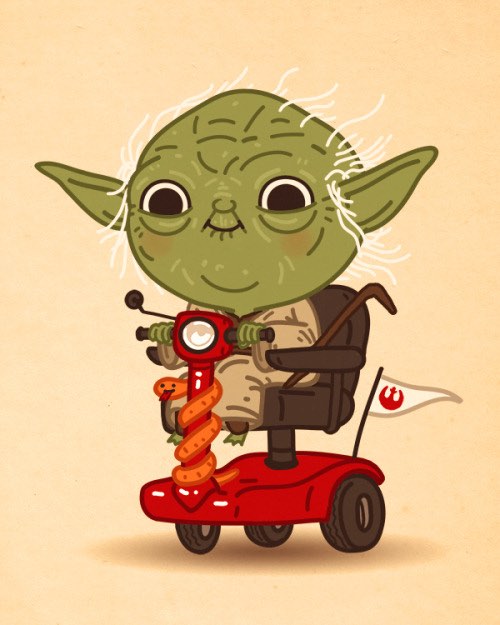 Mike Mitchell's May The Fourth Yoda print
'Kanan – The Last Padawan #2' Comic Preview
Booze And Snacks Are Coming To The Rescue For Regal Cinemas
Who is Mara Jade – Star Wars Minute
FX Picks Up John Singleton 'Snowfall' Pilot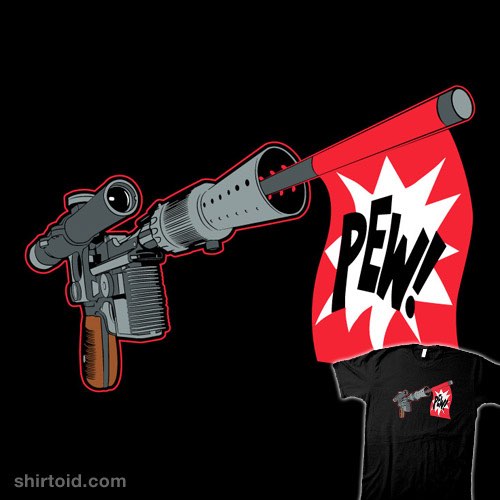 Pew Pew t-shirt
CBS Mulls 'CSI' Last Chapter: Will Veteran Drama Avoid 'Law & Order's Fate?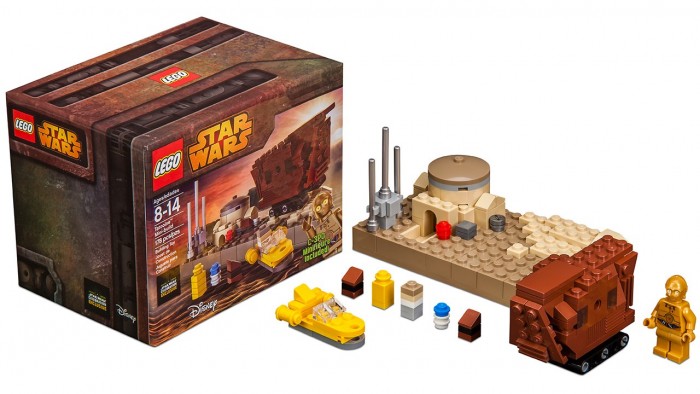 Lego's tiny Tatooine playset includes an adorable mini Sandcrawler
'Furious 7? DP Stephen Windon To Make Directorial Debut On 'Full Throttle'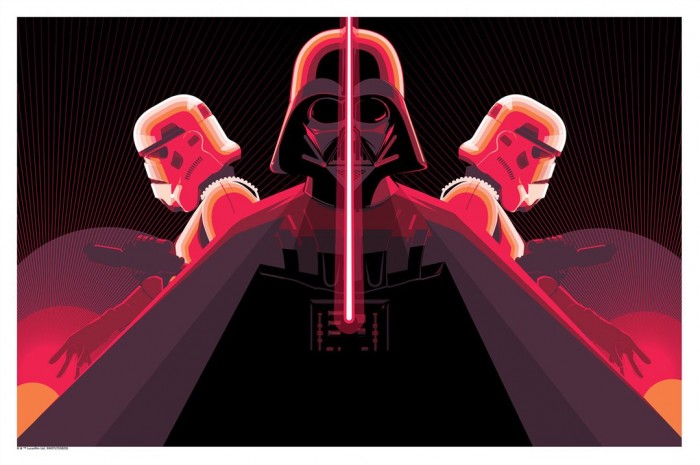 Imperial Trifecta by Craig Drake
Hundreds Of Workers Wanted For San Diego Comic Con
Gold Bubble Releases Super-Limited BB8-Themed Dress for Star Wars Day
Joss Whedon Has Deleted His Twitter Account After the Domestic Debut of Age of Ultron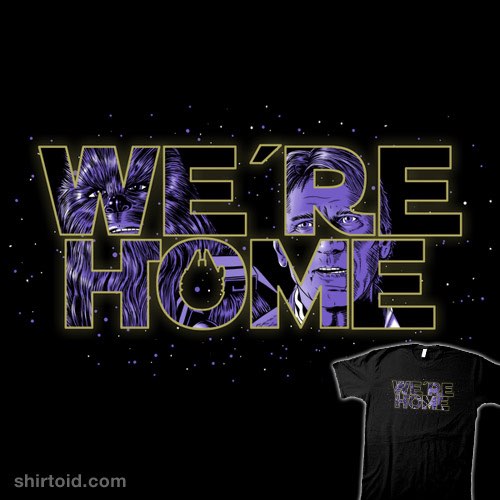 We're Home t-shirt
The Best Star Wars Video Game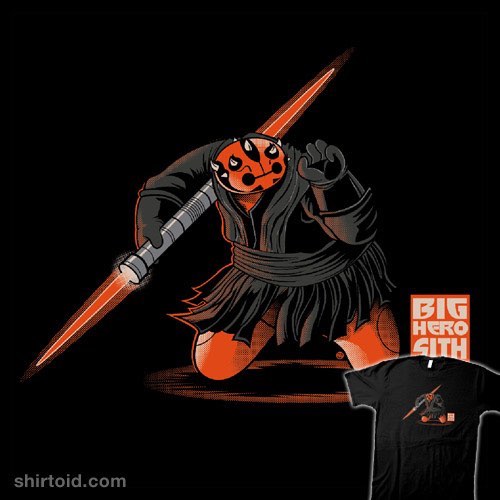 Big Hero Sith t-shirt
STAR WARS: FORCE FOR CHANGE ANNOUNCES ONLINE CHARITY AUCTION IN SUPPORT OF UNICEF KID POWER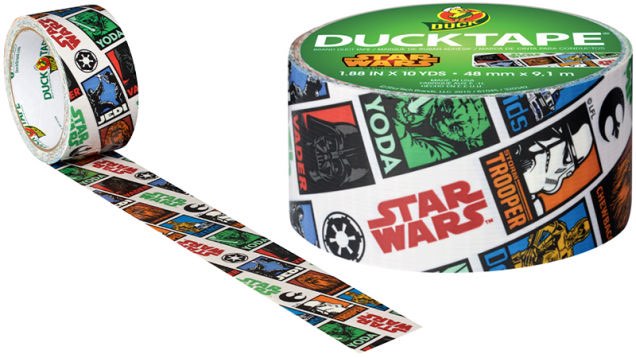 You Can Now Fix Pretty Much Anything Using Star Wars-Branded Duct Tape
Howard Stern to appear on David Letterman's farewell special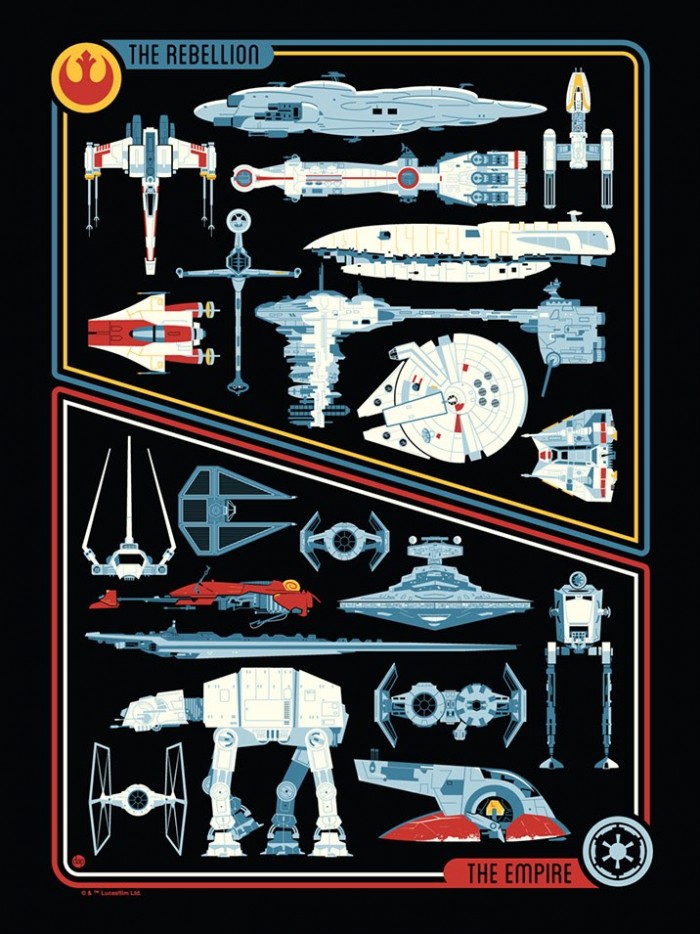 "Transports" by Dave Perillo
Image Acquires Supernatural Slasher 'Some Kind of Hate'
This Adorable Video Will Let You Roll in R2-D2's Crew
'Make It Pop' Renewed For Season 2 By Nickelodeon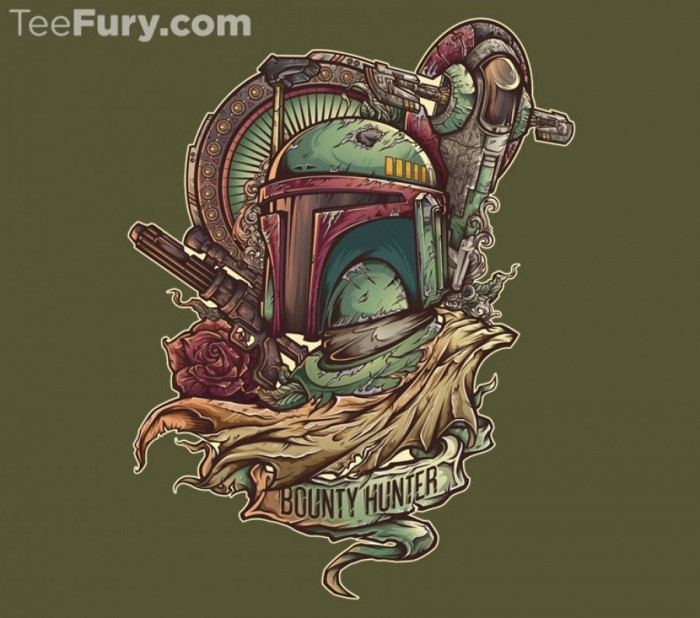 Bounty Hunter t-shirt
Sleepy Hollow's Orlando Jones Won't Return for Season 3
If you have any interesting items that we might've missed that you think should go in /Film's Page 2 – email us!