A 'Cube' Reboot Is On The Way From Lionsgate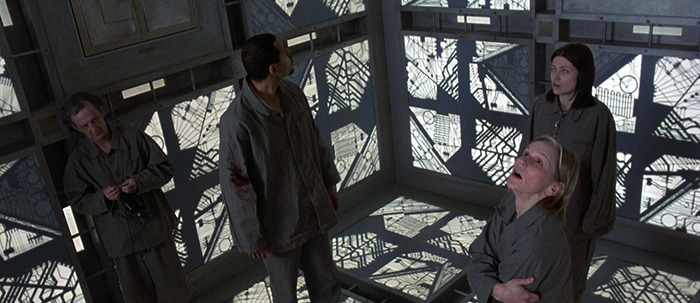 The end of every path for a genre property seems to be the remake. Cube, the small sci-fi puzzler that launched the feature career of director Vincenzo Natali in 1997, has already been followed by a sequel and a prequel. Now it is getting a reboot. Lionsgate is setting up a Cube "re-imagining" from producers Roy Lee and Jon Spaihts, and relatively new filmmaker Saman Kesh is set to direct. The Cube reboot is currently called Cubed, because I guess Cubes would sound too much like a toy movie or a direct sequel.
THR says this about the reboot:
Using the original setup of seven strangers trapped in a giant cube-like structure, Cubed is described as a

sci-fi

survival thriller about artificial intelligence, humanity and the birth of a new "digital" race.
Kesh's studio career started to take off when his short Controller caught the eye of agents and execs a couple years ago. (Watch that below.) He launched the idea for this revamp of Cube, and is helping develop the film. Controller is also in development as a feature idea at Fox, thanks to Shawn Levy's production company.
Cubed will be scripted by Phil Gawthorne.
Here's Controller: