Sony Sets James Wan As 'Robotech' Director [UPDATED]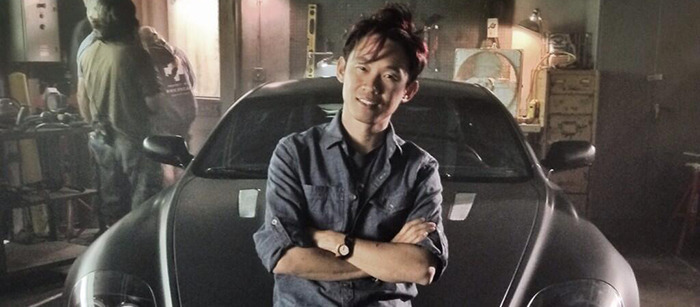 James Wan has been an in-demand director for the past couple years, but the billion-dollar success of Furious 7 pushed him into a new bracket as far as studios are concerned. We know that Warner Bros. wants to keep him around, and that he's been in talks to make Aquaman. But if current reports are correct WB doesn't quite know what it is doing with Aquaman yet, which may be part of what leads to this new deal.
Now James Wan is in early talks to direct the Robotech movie at Sony, as the studio makes a play to grab the hottest guy in town.
Update: THR confirms James Wan has now closed his deal to direct Aquaman. Original story follows.
James Wan Robotech
THR reports, saying that Wan remains in the mix for Aquaman, and Universal wants him for the next Fast and Furious film, but that Sony has given him an offer for the mech movie. Gianni Nunnari and Mark Canton are producing, and there's a script by Michael Gordon.
The trade also says that Robotech features two young pilots in "a sprawling sci-fi epic that takes place at a time when Earth has developed giant robots from the technology on an alien spacecraft that crashed on a South Pacific island. Mankind is forced to use the technology to fend off three successive waves of alien invasions."
That makes the film sound like it will incorporate elements of the multiple Japanese TV series that were re-edited and scripted to be a trilogy of American cartoon series. But other reports call Robotech an initiative for "a worldwide franchise," which means this is probably being developed as the first of three films.
So none of these deals are definite yet, but reports are already pegging Robotech as the most likely choice for the filmmaker. Meanwhile we do know that Wan will next make the Conjuring sequel, which already has a 2016 release date.