Secrets And Heroes Behind 'Tomorrowland' Revealed In New Videos [Updated]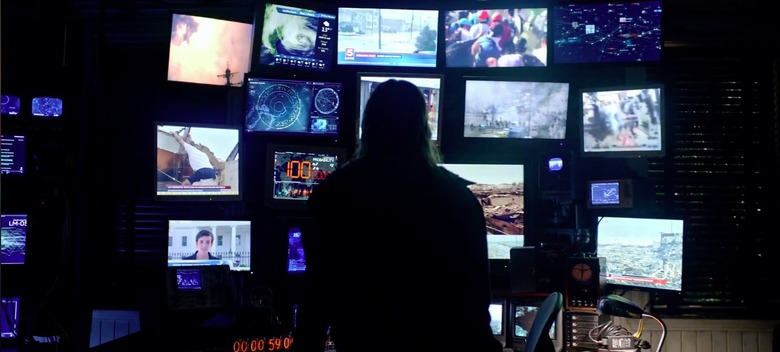 We may receive a commission on purchases made from links.
Update From Editor Peter Sciretta: Disney has released two new Tomorrowland videos focusing on some of the characters in the upcoming film. The videos profile Casey (Britt Robinson) and Athena (Raffey Cassidy). We have updated this story to include both Tomorrowland character videos after the jump.
I get the sense Tomorrowland is a movie I'm going to want to live in after we see it. Thankfully, Disney has made that pretty easy. Not all of it is easy to find, but they've done a great job at hiding clues to the history of the film across all kinds of media: books, theme parks, television and more.
Basically, it seems like some of the most famous and brilliant minds in history once came together to build a magical, futuristic place for humanity to continue to thrive in peace. But, something happened, and now that place is hidden. How was this place, called Tomorrowland, created? Why is it hidden? How can it be saved?
Lots of these questions are sure to be revealed on May 22 when the Brad Bird film hits theaters. Below, there's a video detailing this history of Plus Ultra, the group of famous thinkers who combined efforts to create Tomorrowland. There's also a new TV spot showing some of the connections between this movement and the events in the movie. Check it all out below.
Tomorrowland Character Videos
Casey
Athena
Germain's original story from yesterday follows:
First up, here's the Plus Ultra video.
Tomorrowland Secrets: Plus Ultra
Pretty interesting, no? It sounds like this includes some of the info in Jeff Jensen's book, Before Tomorrowland, which acts as a prequel to the theatrical film.
Less revealing but arguably more cool is the other new video revealed by D23.
Tomorrowland Secrets - "Clues"
There's a third new video out there too, one I can't yet find online. It's an extended TV spot that I believe debuted on the Disney Channel. It's light on George Clooney and heavy on Britt Robertson. We see her in school, see that she's an inventor, find out how she tracked down Clooney's character. It's pretty amazing and sells the movie in a totally different, really interesting, way. If we find it, we'll leave it here.
Tomorrowland opens May 22. Are you looking forward to it?