'Kingsman' Sequel Coming Together At Fox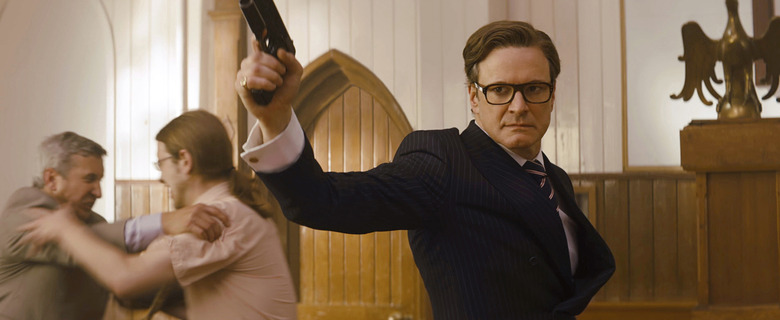 It was bound to happen, and now there's some news: a Kingsman sequel is in the works at Fox. Given that the Matthew Vaughn adaptation of Mark Millar and Dave Gibbons' The Secret Service comic series was a surprise hit both at home and even more so internationally, to the tune of a $400m overall haul as of the close of this past weekend, a sequel makes sense. But it is still early in the film's development, so we're left wondering whether or not Vaughn will return.
The Wrap reports, but doesn't have creative details. Vaughn has been in talks to direct Flash Gordon for Fox, but we don't know the order of these projects. It's possible that he could make Flash Gordon, then the Kingsman sequel. Or, depending on how scripts work out, it could go the other way around.
There has been talk of a sequel, of course, and it seems like Vaughn is at least involved in the planning stages. That doesn't mean he'll direct, of course — after making X-Men: First Class he was involved in the planning of the film that became X-Men: Days of Future Past before doing Kingsman.
But Vaughn has said that a Kingsman sequel would be really be Taron Egerton's film.
The sequel will be 'This is the modern-day gentleman spy.' Because Harry isn't. Harry even says, 'There is a reason why we've developed weak chins.' He said that meaning, 'Look at us, we need to get new blood into this system,' and that's what Eggsy is. I joke that we've made the prequel to the Eggsy movie.
He's even said that Colin Firth could return, noting a few weeks ago "If people buy tickets in America, I've got a feeling we'll figure out a way for having Colin back." People bought more tickets overseas than in America, but it might work out anyway.