Warner Bros. Had 5 Writers Compete For 'Wonder Woman' And More Issues With The DC Movies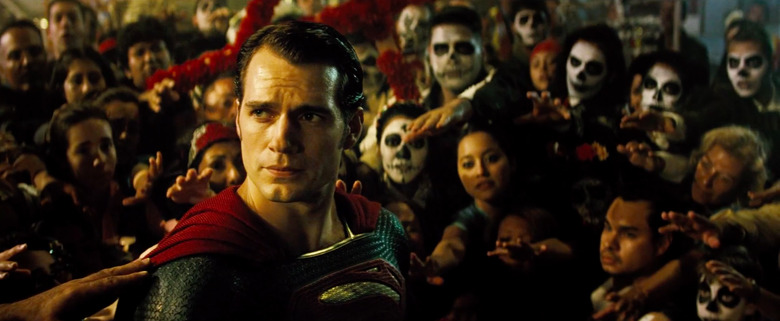 "We're on track to deliver a slate of films that will delight audiences everywhere thanks to the efforts of the many exceptionally talented people invested in the success of this universe."
That's Greg Silverman, President of Creative Development and Worldwide Production at Warner Bros., talking about the studio's upcoming slate of DC movies. It's not only the obvious studio sentiment, it's what fans all over the world want to believe. They hope one of the biggest, most powerful movie studios, controlling some of the most beloved characters, is going to treat them right in a way we can all treasure.
While that statement very well might end up being true when the films hit the theaters, at the moment, it's a bit more difficult to believe. The Hollywood Reporter has a fascinating and scathing report on the construction of the DC Cinematic Universe. It cites numerous examples that no one knows exactly how this is all going to come together. One example? Five writers were hired to write competing versions of Wonder Woman. Three writers were hired to do that for Aquaman, and more. Read more about the upcoming DC movies below.
The Hollywood Reporter has the full write up. Head there to read it but here are a few highlights.
Five writers were hired to compete for the job to write Wonder Woman. Each was given a different treatment and asked to write a first act. Out of that, two writers were chosen to continue (among them, Jason Fuchs). A similar process is being held with Aquaman, this time with three writers: Will Beall, Jeff Nichols and Kurt Johnstad. One of the Aquaman writers found his work irrelevant when WB changed course after he started working — without providing a new brief.
Those revelations don't inspire confidence. They sound like the acts of a group of people with no clear vision, hoping they can buy a hit. Which isn't to say it can't work. It 100% can. But it's a huge difference from the proven successful formula of other companies, mainly Disney owned ones, who have one or two people whose sole job is to keep a big picture perspective. A person who makes the decisions. They don't write every story, but they assist, guide and keep it all together. Warner Bros. doesn't have that. They have people who are trying – mainly Zack Snyder – but he's also busy making a movie.
Again, read more details on the Hollywood Reporter but it's a pretty eye opening piece. There's a good chance Warner Bros. will find magic in their DC projects with this strategy but, eventually, you have to think they'd need someone to steer the ship.
What are your thoughts on these revelations? Are you worried?