'Dallas Buyers Club' Writer Scripting 'Zombies Vs Robots'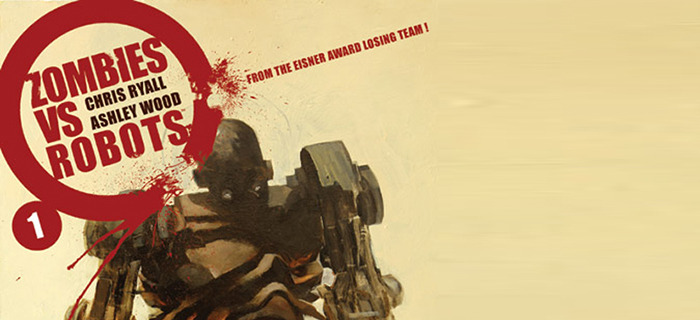 The IDW-published comic series Zombies vs Robots is coming to the big screen thanks to a development effort by Sony. The studio has Andrew Adamson (Shrek, The Chronicles of Narnia: The Lion, The Witch and The Wardrobe) set to direct, and has now pulled in a new screenwriter. And this writer is someone whose previous work is set in a far more realistic vein: Craig Borten, who co-wrote Dallas Buyers Club and scripted The 33, based on the story of trapped Chilean Miners.
THR reports that Borten will script, and that the film is being called Inherit the Earth. The site describes the plot in brief, saying it is about "a team of robots who must clone a lone surviving human baby and protect it from intelligent zombies."
Zombies vs. Robots first hit comics shops in 2005. For more info, IDW's site gives it a quick synopsis:
It's tech prowess meets undead mayhem! Eisner Award-nominated team of artist Ashley Wood ("Popbot") and writer Chris Ryall ("The Great and Secret Show"), a post-apocalyptic world overrun by zombies has only one chance at recovery – a team of robots that must protect and clone a lone surviving human baby. They just need to do this amidst the endless hordes of zombies who have been driven rabid by their frustration at inedible bots and their lust to eat the one living brain left on the planet.
Having someone on to write who has experience translating real stories, with all the specific attention to character detail they require, is probably a great call. The comic may be a good blueprint for the film, but keeping the characters believable, whether they be human or robot or zombie, will be key.