'Strangerland' Trailer: Nicole Kidman In A Frantic, Gorgeously-Shot Search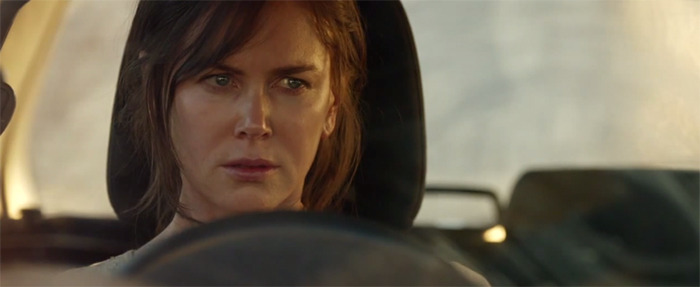 Here's the first trailer for the tense Australian drama Strangerland which premiered at Sundance this year. Nicole Kidman plays a woman whose children disappear, leading her and her husband into a desperate search. Well, this is the first real domestic trailer; we saw another Strangerland trailer late last year that was quickly pulled. This one is better, so it works out for everyone.
Kim Farrant makes her directorial debut with the film, which also stars Joseph Fiennes and Hugo Weaving. Check out the trailer after the jump.
Alchemy will release Strangerland in theaters and on demand on July 10. Fiona Seres and Michael Kinirons scripted.
Catherine (Nicole Kidman) and Matt Parker are trying to adjust to their new life in the remote Australian desert town of Nathgari. They are pleasant but keep to themselves, unwilling to get close to anyone. On the eve of a massive dust storm, their lives are rocked when their two teenage children, Lily and Tom disappear into the desert. With Nathgari now eerily smothered in red dust and darkness, the locals join the search lead by local cop, David Rae (Hugo Weaving). It soon becomes apparent that something terrible may have happened to them. Suspicion is cast, rumors spread and ancient Aboriginal stories are told in whispers as the locals begin to turn against the couple. With temperatures rising and the chances of survival plummeting with each passing day, Catherine and Matthew find themselves pushed to the brink, as they struggle to survive the uncertainty of their children's fate.