This Week In Trailers: Attack On Titan, Hard Earned, Penance, The Suffering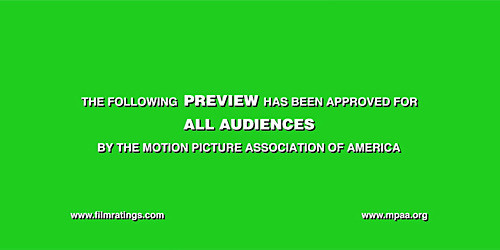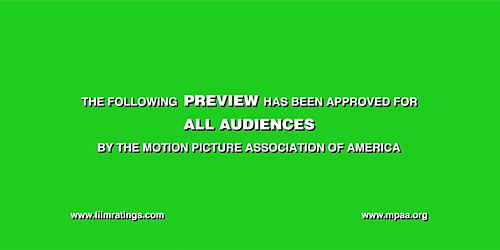 Trailers are an under-appreciated art form insofar that many times they're seen as vehicles for showing footage, explaining films away, or showing their hand about what moviegoers can expect. Foreign, domestic, independent, big budget: What better way to hone your skills as a thoughtful moviegoer than by deconstructing these little pieces of advertising? This week we get overtaken by giant human beings, work hard for dat cheddar only to get American Cheese, find something special in lo-fi horror, and get exposed to something far more disturbing than It Follows.Attack on Titan Trailer
Remember that part in Pee-Wee's Big Adventure where he's saving those animals from the pet shop that's on fire and sees those snakes? I kept passing by this trailer with abject disdain for a while until I watched it four or five times. I became a believer in its weirdness and how director Shinji Higuchi has made something utterly silly and exciting at the same time. While not as strange as Big Man Japan this still has some of those elements of wondering what it is you're actually seeing. That said, this could be just what you're looking for after a big spectacle like The Avengers, a big disaster porn fest filled with stories tall humanoids. Love it.
Look, I don't have the time. It seems that Shinji is working on a Japanese reboot to the franchise that just rebooted here?
Hard Earned Trailer
This is the first of two mini-series I'm recommending this week.
This one, though, is coming to us by way of Steve James. The same Steve James of Hoop Dreams, The Interrupters, Life Itself, take your pick from any number of superb documentaries he's been a part of, is helping to executive produce this series which looks phenomenal. Those of you who have found yourselves asking "Did my parents have to work this hard for so little?" might find some answers into what looks like a deeply resonant feeling. What the trailer is able to do so well is not just posit the question of "What does minimum wage get you nowadays, what does 15 dollars an hour get you nowadays..." but it introduces us to people. Real people. People who have to make do with the skills they have. The way this kind of series, which starts this Sunday on Al Jazeera and runs every Sunday for six weeks, grabs your soul is by letting these individuals speak. Listening to their stories, and understanding that the root of all great storytelling is having a compelling narrative, is all the incentive I need to set my DVR to watch this one. At the low low cost of free, I don't know if you can do much better.
The Suffering Trailer
You have to love things like this.
One of the things that pops out at you when you watch director Robert Hamilton's effort to give you thrills and chills is not so much how well edited this trailer is (which it is), how good the production values look (which they do), but how effortlessly we glide through this narrative without having to be given a long dissertation on what's afoot in this house of horror. Yeah, the opening dialogue of the owner isn't as smart as it should sound but what's so great is the mood. The way we are not resting in one place for too long to get comfortable. We're constantly off our feet but some moments are allowed to breathe like a fresh bottle of wine while, at other moments, we're fed simply on the visual horn of plenty that is this trailer. All I'm looking for nowadays is a good scare. I don't want eviscerated corpses or toes being lopped off by a machete, no, I want what this trailer is promising and that's a thrill ride with minimal gore. Works for me.
Penance Trailer
So, I was contemplating going to see It Follows.
Before I got on the hype train with everyone else I happened to come across writer Ben Sach's declaration that It Follows is "off-putting" and, instead, praises Japanese director Kiyoshi Kurosawa's efforts to pack a hefty amount of dread between four friends and a mother who has lost her child. Just watching this trailer is reason enough for you to at least ponder whether some of the greats who work with what they're given and don't resort to splatter or effects can be better than the scream kings who rack up high body counts. Sometimes it doesn't have to be dozens dead. It can be one and then have everything spiral out of control, like you see here, in what appears to be one insane descent into madness. It's the quiet that gets to you. It's damn horrifying.
Nota bene: If you have any suggestions of trailers to possibly be included in this column, even have a trailer of your own to pitch, please let me know by sending me a note at Christopher_Stipp@yahoo.com or look me up via Twitter at @Stipp
In case you missed them, here are the other trailers we covered at /Film this week: