'Deadpool' Scribes Writing Movie About New Coke Marketing Disaster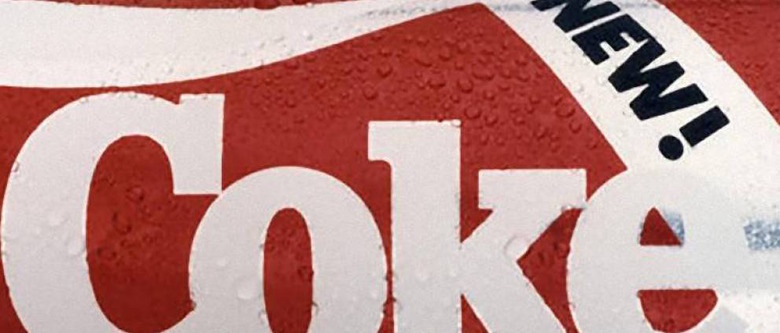 Remember New Coke? If you do, it's probably not because you loved that sweeter flavor so very much, but because New Coke has gone down in history as one of the biggest marketing blunders of all time. Its failure was so epic, in fact, that now it's getting turned into a film.
Paul Wernick and Rhett Reese (Deadpool) are scripting the New Coke movie, based on the Thomas Oliver book The Real Coke, The Real Story. Hit the jump for more details on the New Coke movie. Deadline reports Wernick and Reese spent their own money to option Oliver's book. Oliver was a journalist for the Atlanta Journal Constitution who covered the New Coke disaster as it happened.
In the 1980s, The Coca-Cola Company began feeling the heat from No. 2 rival Pepsi, who was riding high off of the successful "Pepsi Challenge" marketing campaign. Despite the fact that Coca-Cola was still outselling Pepsi two-to-one at that point, Coca-Cola decided to reformulate its drink in an effort to lure younger drinkers.
Although customers had seemed to prefer the sweeter flavor of New Coke in blind taste tests, the actual New Coke rollout was met with a huge backlash. Just a few months after the introduction of New Coke, Coca-Cola announced a return to the old formula, now dubbed "Coca-Cola Classic."
News of the New Coke movie arrives almost 30 years to the day after New Coke first hit shelves, on April 23, 1985. While New Coke only replaced old Coke for a few months, its legacy has lasted far beyond that. The recent anniversary spurred a rash of retrospective essays about the famous flop.
Wernick and Reese wrote the script for Deadpool, which is being directed by Tim Miller with Ryan Reynolds in the title role. Shooting is underway now for a February 2016 release. Besides Deadpool, Wernick and Reese have also scripted Zombieland and G.I. Joe: Retaliation.