Sequel Bits: Ninja Turtles 2, Frozen 2, Mallrats 2, Zoolander 2, Super Troopers 2, Bill & Ted 3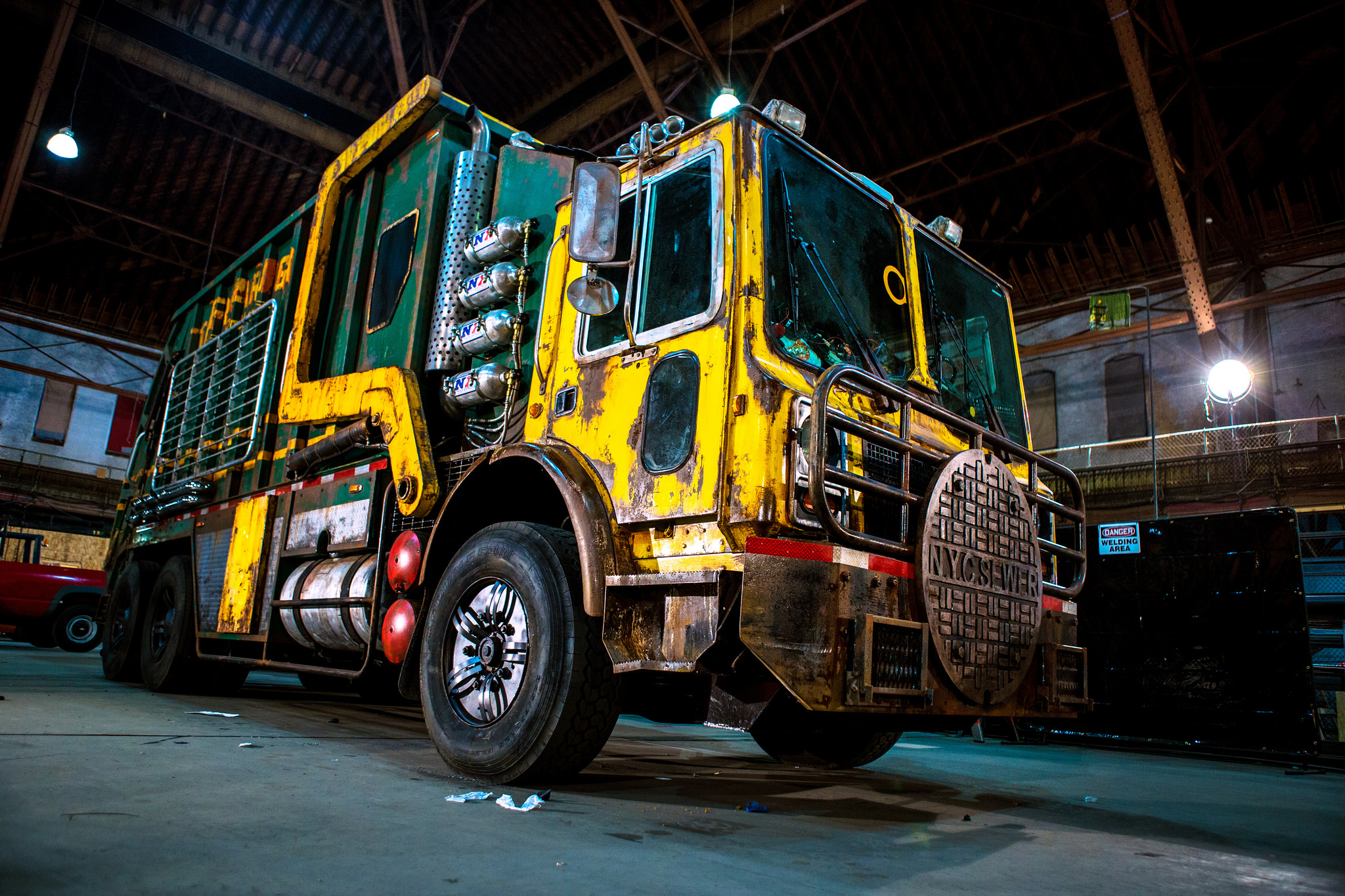 We've got set photos, release dates and cast announcements. Lots of good stuff in this edition of Sequel Bits. Below, read about the following:
It Follows star Maika Monroe joins Independence Day 2.
Michael Bay posts images of several vehicles from Teenage Mutant Ninja Turtles 2.
Josh Gad explains how John Lasseter told him about Frozen 2.
Kevin Smith talks the number of characters and influences for Mallrats 2.
Kung Fu Panda 3 has been moved up two months.
Keanu Reeves says Bill and Ted 3 is closer than ever.
Pee-Wee's Big Holiday is on Instagram.
See Penelope Cruz in Zoolander 2.
The Super Troopers 2 IndieGoGo campaign has ended.
Director Roland Emmerich revealed that It Follows star, Maika Monroe, has joined Independence Day 2. I'm guessing she's one of the leads, potentially Bill Pullman's daughter.
Producer Michael Bay posted three new images on his website. There was no description, but they're almost certainly vehicles from Teenage Mutant Ninja Turtles 2 ("Tartaruga" means "Turtle" in Italian). Is that the turtle van?
Collider did a great interview with Josh Gad talking about Disney and stuff and he tells a great story of how he found out Frozen 2 was happening. Click on this image of Olaf to watch.
In a recent Hollywood Babble-On podcast, Kevin Smith talked more about Mallrats 2. He said there are 18 returning characters from the original movie in his script along with six new characters. To figure out how to deal with such an ensemble, Smith watch a bunch of episodes of Mad Men. And to see where the current bar is for R-rated comedy, he watched Phil Lord and Chris Miller's 21 Jump Street for the first time. Listen below, it's from about 4 minutes to 17 minutes.
Have you been anxiously awaiting the return of Po the panda? Well, rejoice, because DreamWorks Animation has moved the sequel up from March 18, 2016, to January 29, 2016 for Kung Fu Panda 3. Late January is an interesting release date for such a big animated film, but it'll likely do well regardless. (And now it's further away from Star Wars and Batman v Superman.)
Speaking to IGN, Keanu Reeves said the following in regards to Bill & Ted 3:
We're a little closer. We're a little closer. There's now talk of contracts and maybe paying the writers to go and write. There might be some support for making the picture.
Pee-Wee Herman is now on Instagram, thanks to his upcoming sequel, Pee-Wee's Big Holiday.
My first Instagram post: A selfie by my pal @joemanganiello #PeeweesBigHoliday #PeeweeHerman
A photo posted by Pee-wee Herman (@peeweeherman) on
Speaking of Instagram, that's how Ben Stiller announced Penelope Cruz has joined the cast of Zoolander 2. See the announcement here. (We already knew she was in the film.) And if you want to see her in images from the set, check out these pics, which suggest she could give the Bride a run for her money.
Finally, the Super Troopers 2 IndieGoGo campaign has come to a close. They raised just under $4.5 million. Now make the movie the fans demand!