'Barely Lethal' Trailer: Maybe Espionage Is Easier Than High School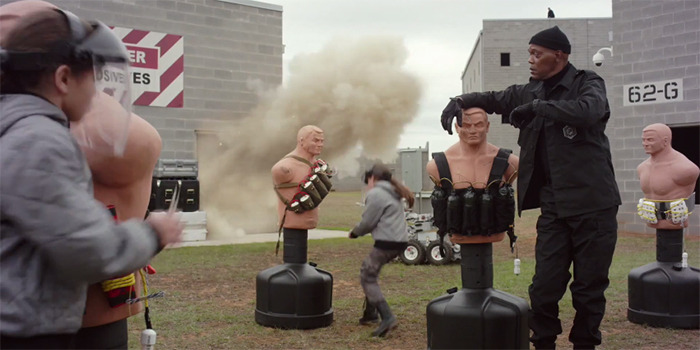 Barely Lethal appears to fuse the high school movie with the actions sequences from an espionage thriller. Hailee Steinfeld is the orphaned and highly trained operative who escapes life as an agent in order to experience "normal" teen life. Samuel L. Jackson is the taskmaster who wants her back; Sophie Turner is the rival; and Jessica Alba is the enemy agent who provokes everyone into a frenzy. Check out the new Barely Lethal trailer below.
There's a bit of a cartoonish angle here; it's almost like the Spy Kids movies grew up and headed to high school. More than anything else, I want to see Sophie Turner letting loose; she has to be so controlled on Game of Thrones that it'll be fun to see her thrown down with Steinfeld.
Barely Lethal hits DirecTV on April 30, and will be in theaters and on VOD on May 29. Trailer via A24.
Megan Walsh (Hailee Steinfeld) is a teenage special ops agent who yearns for a normal adolescence. After faking her own death she assumes the role of an exchange student and quickly learns that surviving the treacherous waters of a typical American high school can be even more difficult than international espionage.  Also starring Samuel L. Jackson, Jessica Alba, Sophie Turner, Dove Cameron, and Thomas Mann.