Chris Columbus On Why He's Rebooting 'Gremlins' And How Star Wars 7 Inspires The New Take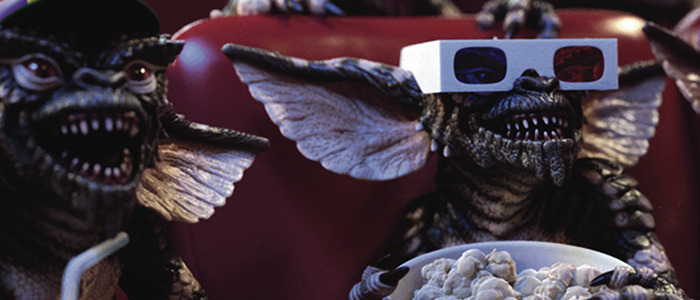 Over the weekend I had the opportunity to talk to writer/director Chris Columbus about his upcoming film Pixels. That full interview will be posted next week, but for now I wanted to feature a short excerpt from the interview. Columbus talked about why they are rebooting Gremlins, and what got him interested in returning to the franchise. He also discussed whether or not we might see some of the characters and actors from the original film return.
At the end of the interview I asked Columbus if he was involved in the upcoming Gremlins reboot. He confirmed that he is a producer on the project and explained why he came back despite not wanting to be involved in Gremlins 2:
I am involved. Initially I remember back in '84-'85 when they approached me and said, do you wanna write the sequel and I said, this is before the obsession with franchises. So my feeling was no. We've told the story, that was that's 1980's thinking. And then suddenly all these years later, we were approached with an idea that really sounded like an interesting version. It's not a remake of the movie at all. It's a, it's just a reinvention of it.
When I asked Columbus to tell me the idea, he (of course) said that he "can't talk about it" even though he wishes he could. I pushed a little further and asked if the film would be a complete remake or if it might feature some of the same characters from the original. I got this answer involving the new Star Wars: The Force Awakens trailer:
Maybe. I mean, one thing I learned from the Star Wars trailer is – and actually, we knew this all along and J.J.'s been doing it and really doing it effectively, beautifully is touching into that emotional connection we have with our past. And he did it with Star Trek, just by casting Leonard Nimoy in that role in that movie, and really having that connection. So when I saw the Star Wars trailer and saw Chewie and Han Solo at the end of the trailer, I was, it was emotional. And that's what everybody wanted for the past 30 years. We had wanted that. So for me, I would wanna get involved if we could create some sort of emotional connection even though it's a new story.
I have to admit, I really like this approach to revisiting material over the standard remake formula. At least with a reinvention you can tell a largely different story while maintaining ties to the original that we love. One of the most impressive clips we saw at CinemaCon this year as for Ryan Coogler's Creed which stars Michael B Jordan as Apollo Creed's son, which takes a similar approach.
We has initially heard from our good sources that the new Gremlins movie wouldn't be a remake, but a sequel-style reboot set 30 years after the original. It seems like those sources might have been onto something.
Earlier this month we learned that Warner Bros. had hired Carl Ellsworth (Goosebumps) to write the script for producing team Chris Columbus and Steven Spielberg. It seems unlikely that Columbus will direct the reboot, but you never know. There's no release date or plot info for the new version of Gremlins.