Rumor: Doctor Strange To Appear On 'Iron Fist,' Plus Daredevil Wants In On 'Civil War'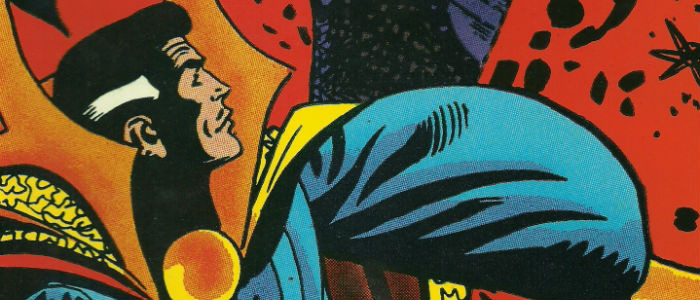 Later this year, Scott Derrickson will be directing Benedict Cumberbatch in Doctor Strange for a 2016 film. If rumor proves true, however, we might see the character in another setting, too. There's a report that Doctor Strange will appear on the Marvel Netflix series Iron Fist.
Below, read more details about this potential Doctor Strange Iron Fist cameo, and also about a cameo concept that isn't a rumor, but rather a request. Charlie Cox wants Daredevil to appear in Captain America: Civil War. 
First up, Doctor Strange. According to Bleeding Cool, he'll appear on Iron Fist but it may not even be Benedict Cumberbatch. Meaning, we may not see his face but only hear his voice. A cape perhaps? A disembodied voice? We don't know.
What's even odder about this rumor is Iron Fist doesn't have a showrunner yet. If plans hold, it'll be the fourth and final Netflix series before The Defenders. It's possible we'll see the second season of Daredevil before Iron Fist airs. So if this is true, it's obviously something that can change. Doctor Strange will be the introduction of the mystical side of the Marvel Universe, though, and that's right in Iron Fist's wheelhouse. It does make sense in a way.
Also, Derrickson was scouting locations for Doctor Strange in New York, which is where all the Netflix shows take place, so physically it works, too.
Sticking with the Marvel Netflix shows, Charlie Cox is feeling pretty great about the reactions to Daredevil. Speaking to IGN he said he would really love to bring the character to the big screen and knows the first opportunity is Captain America: Civil War. While he would like to appear in that, he's pretty realistic about it:
Well he's in the comics, but I think they're already... I think I might have missed that boat... So unless someone watches the show and falls so madly in love with it that they decide to get me in for a day, that would be great, but I have no idea.
Last week, the rumor mill said The Defenders (which includes Daredevil, Iron Fist, Luke Cage and Jessica Jones) would appear in Avengers: Infinity War. So even if none of this ends up happening, if that rumor is true, Marvel fans will get the crossover eventually.