Denzel Washington's 'The Equalizer' Is Getting A Sequel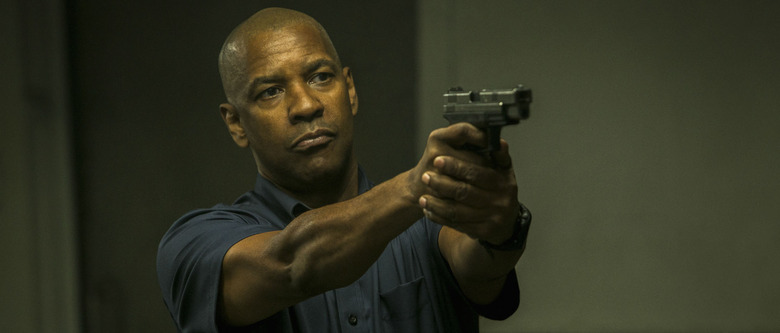 Sony got the wheels turning on a second The Equalizer before the first The Equalizer even hit theaters, and now they're finally ready to make it official. The studio has announced a sequel to the thriller, with Denzel Washington expected to return as vigilante Robert McCall. More details on the Equalizer sequel after the jump. 
Based on the 1980s TV series of the same title, The Equalizer centers on a retired black ops agent who tries to atone for past sins by helping people in need. In the first film, Washington's Robert McCall comes to blows with the Russian mob in an effort to save a young girl played by Chloe Moretz.
The film made a solid $192 million at the global box office and has done quite well in its home entertainment release. But the studio had big plans for The Equalizer even before any of that happened. Richard Wenk was hired
all the way back in February of last year
to pen the sequel, though he's not mentioned in the latest announcement.
At the time, we reported that Washington's deal for the first film did not include a sequel clause – meaning he wasn't quite locked in for the second, and could potentially get Sony to pay a boatload for his return. However, the announcement suggests they've worked out a deal, or are close to doing so. The Equalizer 2 will be the first sequel Washington has ever done in his career.
Antoine Fuqua directed the first film and was
for the second, but as of now it's unclear if he'll direct. Either way, he has plans to work with Washington again — they're currently gearing up for the Magnificent Seven remake, which also reunites them with Training Day lead Ethan Hawke.
A release date for The Equalizer has not been announced.