First Look: Johnny Depp Is Intimidating As Whitey Bulger In 'Black Mass'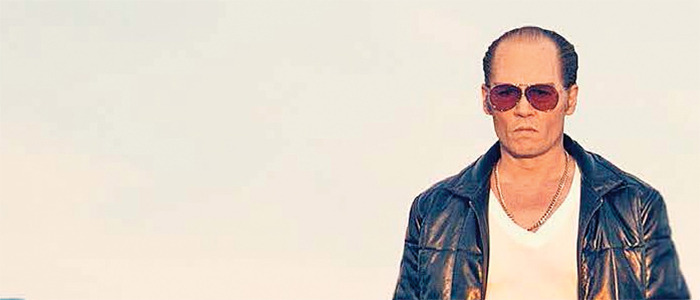 In two days, we've had two new images of Johnny Depp in two very different roles. Yesterday was the first look at his fifth Pirates of the Caribbean outing, with Depp in the now so-familiar Jack Sparrow garb. Today is the first look at Depp as famed Boston gangster Whitey Bulger — and here he's more scary and intimidating than a real pirate. Check out the Black Mass first look below.
EW has the image, and it's great to see Depp looking tough and mean playing Bulger, the man who inspired Jack Nicholson's character in The Departed and was high on the FBI's Most Wanted list for twelve years.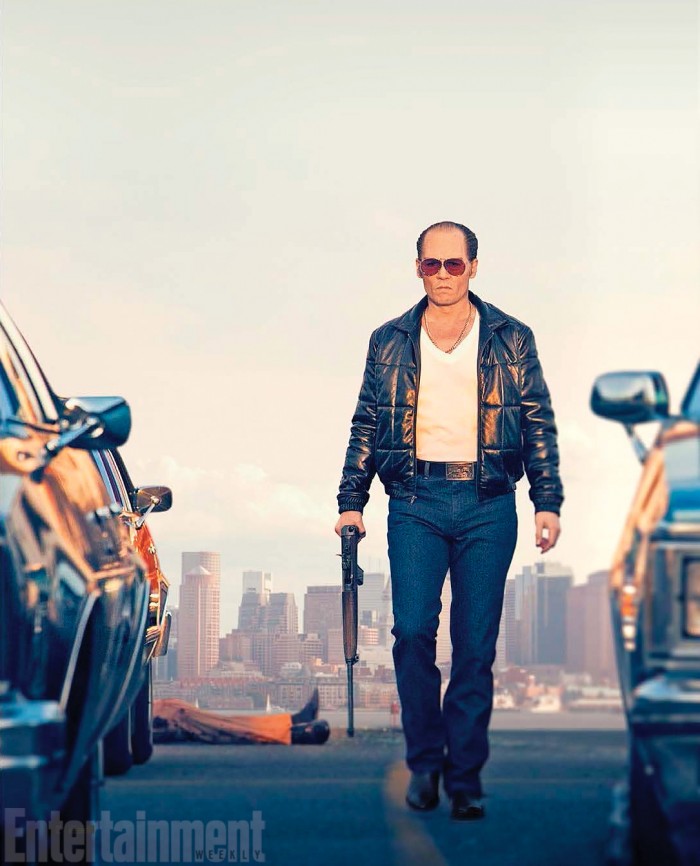 In the film from director Scott Cooper, we see Bulger consolidating his criminal empire while also working as an FBI informant. Will the film lionize Whitey? Coming from Cooper, probably not. The director says of Bulger, "He could be charming. He could be ruthless. He was like a cobra —you never knew where he could strike," and notes that this shot is the aftermath of Bulger killing a guy in a parking lot. "He murdered him in front of numerous witnesses in broad daylight," Cooper says. So that's probably not part of a flattering portrait of the man.
Black Mass opens on September 18.