Honest And Retro 'Batman V Superman' Parody Trailers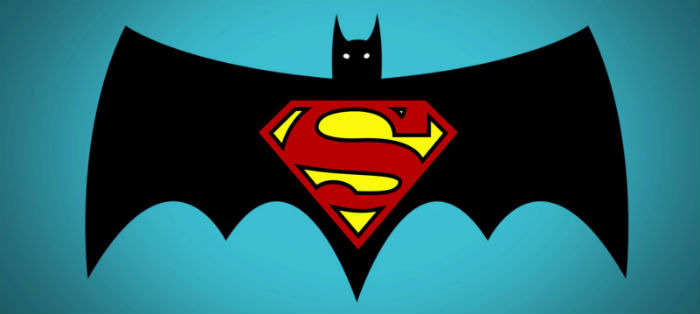 Three things are certain in life. Death, taxes, and Internet trailer parodies. The instant a big film trailer hits the web, you know hundreds of people start working on different parodies, memes, and whatever else they can come up with. In the past week, two of the year's biggest trailers came online: Star Wars: The Force Awakens and Batman v Superman: Dawn of Justice. Of course, so too came the parodies.
For Batman v Superman, Screen Junkies did an Honest Trailer version of the trailer, and someone else re-edited the footage with shots of Christopher Reeve and Adam West to give it a retro feel. Check out the Batman v Superman trailer parodies below.
First up, here's the Honest Teaser.
Batman v Superman Honest Trailer Teaser
Retro Batman v Superman Trailer
Which of the trailer parodies did you prefer?
Batman v Superman: Dawn of Justice stars Ben Affleck as Batman, Henry Cavill as Superman, Jesse Eisenberg as Lex Luthor, Gal Gadot as Diana Prince/Wonder Woman, Jeremy Irons as Alfred and Holly Hunter in a role newly created for the film, with Amy Adams, Laurence Fishburne and Diane Lane returning from Man of Steel.
The film is written by Chris Terrio, from a screenplay by David S. Goyer. Charles Roven and Deborah Snyder are producing, with Benjamin Melniker, Michael E. Uslan, Wesley Coller, David S. Goyer and Geoff Johns serving as executive producers.
Batman v Superman: Dawn of Justice is scheduled to open in the US on March 25, 2016.