'The Visit' Poster: M Night Shyamalan's Latest Film Is Bound By Rules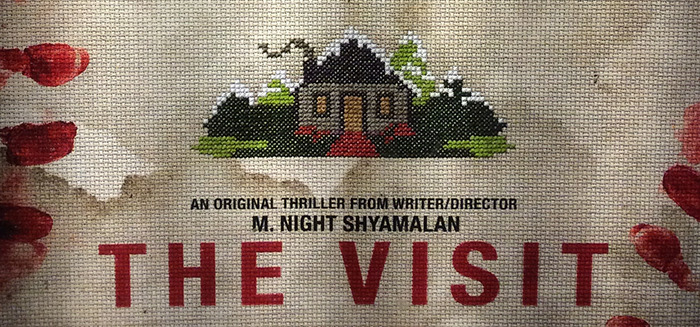 M. Night Shyamalan has partnered with Blumhouse for his new film, The Visit, and the first poster is appearing in theaters around the country, and at CinemaCon. In fact, the film's trailer played with some showings of Unfriended this past weekend, but that hasn't gone online yet. Expect to see that later this week, on Thursday, but for now we can look at the poster design for the low-budget horror film. We know the film features two siblings whose visit to their grandparents' farm gets weird, and this poster suggests some bad stuff happening in the house at night.
Here's the plot of the film:
Writer/director/producer M. Night Shyamalan (The Sixth Sense, Signs, Unbreakable) and producer Jason Blum (Paranormal Activity, The Purge and Insidious series) welcome you to Universal Pictures' The Visit.  Shyamalan returns to his roots with the terrifying story of a brother and sister who are sent to their grandparents' remote Pennsylvania farm for a weeklong trip.  Once the children discover that the elderly couple is involved in something deeply disturbing, they see their chances of getting back home are growing smaller every day.
So, that being said, the "rules" on the poster are pretty ominous: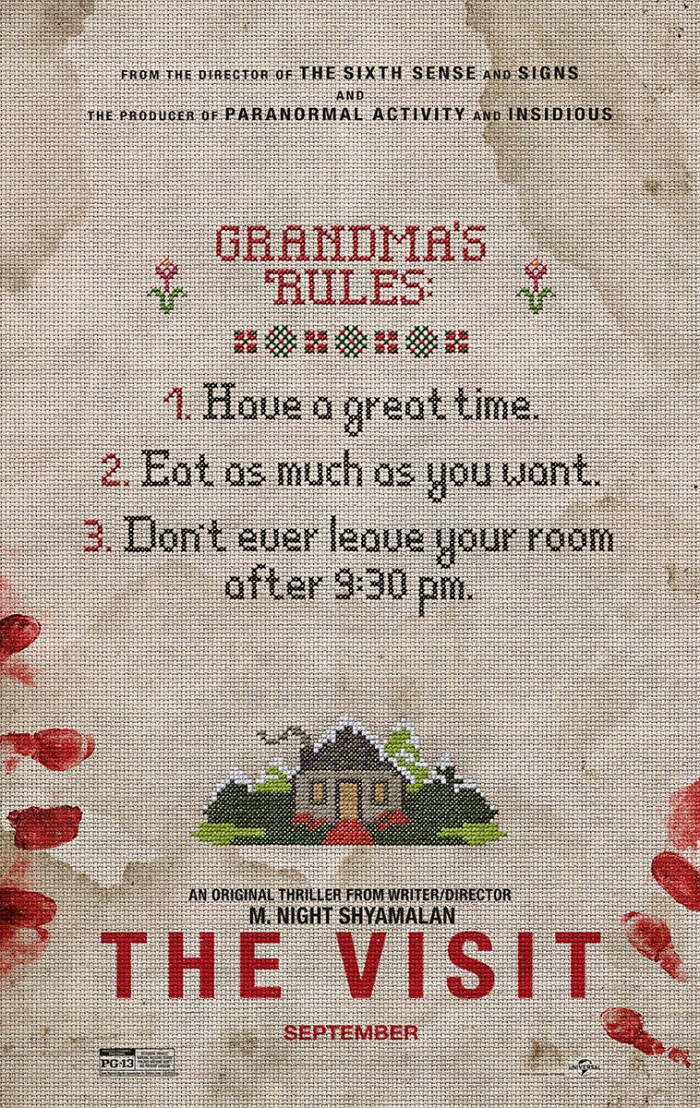 The Visit features Kathryn Hahn and Ed Oxenbould, with Erica Lynne Marszalek, Peter McRobbie, Olivia DeJonge, Deanna Dunagan, Benjamin Kanes, Jon Douglas Rainey, Brian Gildea, Shawn Gonzalez, Richard Barlow, Steve Annan, and Michael Mariano.
Universal Pictures will release the film on September 11, 2015.