'The Little Prince' Trailer: Fall In Love With A Childhood Classic All Over Again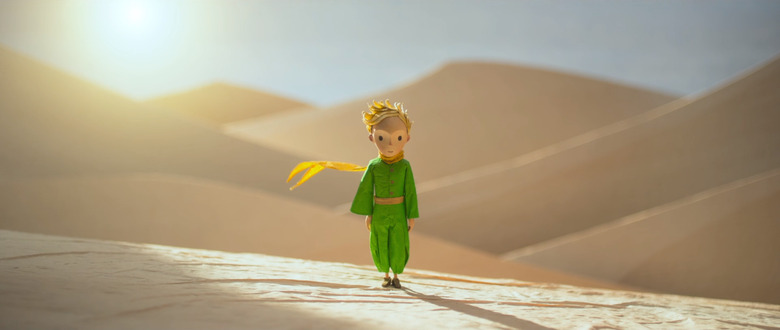 Forget trying to live up to Antoine de Saint-Exupéry's original source material. Can Mark Bridges' The Little Prince possibly live up to its enchanting trailers? If it can — if it's even half as good — we could be looking at an instant classic.
What makes the latest The Little Prince trailer even more appealing to us is that it features the English-language voice cast. That includes Jeff Bridges, Mackenzie Foy, Rachel McAdams, and James Franco, with Riley Osborne as the little prince himself. Watch the Little Prince trailer after the jump. 
Orange Studio debuted the new The Little Prince trailer. You might want to have some tissues on hand if you're the weepy type.
The book The Little Prince is one of the best loved children's books of all time, and it's one of the few that remains a favorite as many of those kids journey into adulthood as well. It's exactly the kind of thing people get protective over, and it's easy to imagine how a movie studio might have screwed this up.
But director Mark Osborne (Kung Fu Panda) seems to find the right balance between melancholy and whimsy. The framing device involving the little girl (Foy) and her ex-pilot neighbor (Bridges) is new for the film, but seems to mesh well with the existing themes of friendship, loss, and growing up.
The stop-motion animation is definitely a nice move, giving The Little Prince a timeless look. The book has been adapted for screen several times before, but maybe this will be the one that actually endures.
Also starring Marion Cotillard, Benicio del Toro, Paul Giamatti, Paul Rudd, Budd Cort, Ricky Gervais, and Albert Brooks, The Little Prince is set to debut at this year's Cannes Film Festival. It hits French theaters July 29, and will hopefully set a U.S. date in the not-too-distant future.