'The X-Files' Recruits Mitch Pileggi Once Again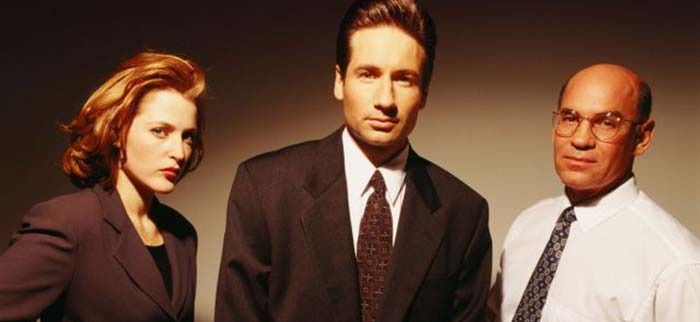 Guys named "Skinner" were an important part of the Fox lineup in the '90s. Seymour Skinner has been a Simpsons mainstay since the earliest days, and on The X-Files Walter Skinner showed up towards the end of the first season, and steadily established himself as an important component of the X-Files formula. Now The X-Files is returning to TV for a new six-episode "event series," and Mitch Pileggi has confirmed what we had hoped: Skinner will be back.  
The actor tweeted a cheeky confirmation:
While he didn't show up as a semi-nemesis for Fox Mulder until the first season of The X-Files was nearly finished, in the monster-of-the-week episode Tooms, Assistant FBI Director Skinner began to show up more often throughout the second season, thanks in part to the show's need to compensate for Gillian Anderson's reduced availability during her pregnancy.
Skinner evolved to be an ally to Mulder and Scully, with the Cigarette Smoking Man and Alex Krycek on the other side of the table. (Or the gun, as the case eventually was.) He appeared in spin-off show The Lone Gunmen, and also in the first X-Files film. As perhaps the most consistently-used character other than Mulder and Scully, the return of Skinner to the new X-Files season was assumed, but we'll take the confirmation as a pleasant offering.