Here Is The Poster For Stephen Tobolowsky Concert Film 'The Primary Instinct'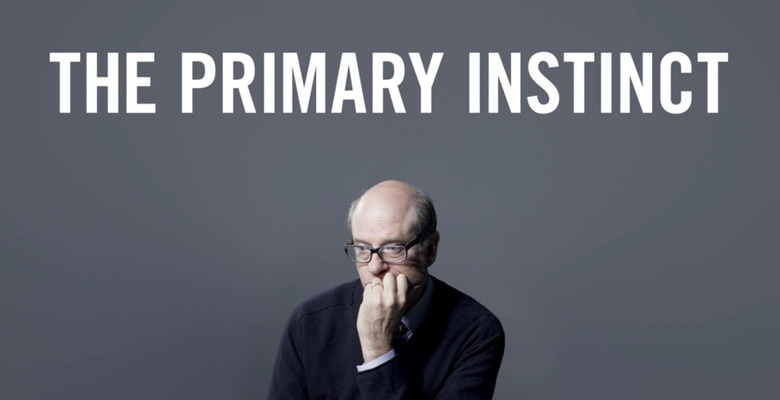 "Making a Movie" is a series of columns that chronicles our attempt to make, market, and distribute a film with Stephen Tobolowsky.
First things first: The World Premiere of The Primary Instinct will happen in late May. But in the meantime, star Stephen Tobolowsky and I will be at the Independent Film Festival of Boston for a one-off Special Screening this Sunday, April 26th, at 7:30 PM. Buy tickets for that show here.
In the meantime, I want to unveil the poster for our film to you guys.
The Primary Instinct is a straight-up concert film. This is inherently difficult to design a poster for. Stephen Tobolowsky is on-screen and on-stage for 99% of the film. There are no props; just a dude on stage, telling a thousand people a story.
I wanted the poster to be visually striking and unique. But with so few elements to the film, this would be difficult to accomplish.
My original idea for the poster was just some design variation of the image up top, which is a screenshot taken from the film – Stephen enigmatically contemplating life, with some bold lettering declaring the title. However, an opportunity opened up to work with Frida Clements, a talented local Seattle artist whose work I've admired for quite a while. I was confident that she would help us create something memorable.
I provided Frida with a few photographs but we all agreed that the above image would be a good one to base the poster off of. Here is the final one sheet for The Primary Instinct.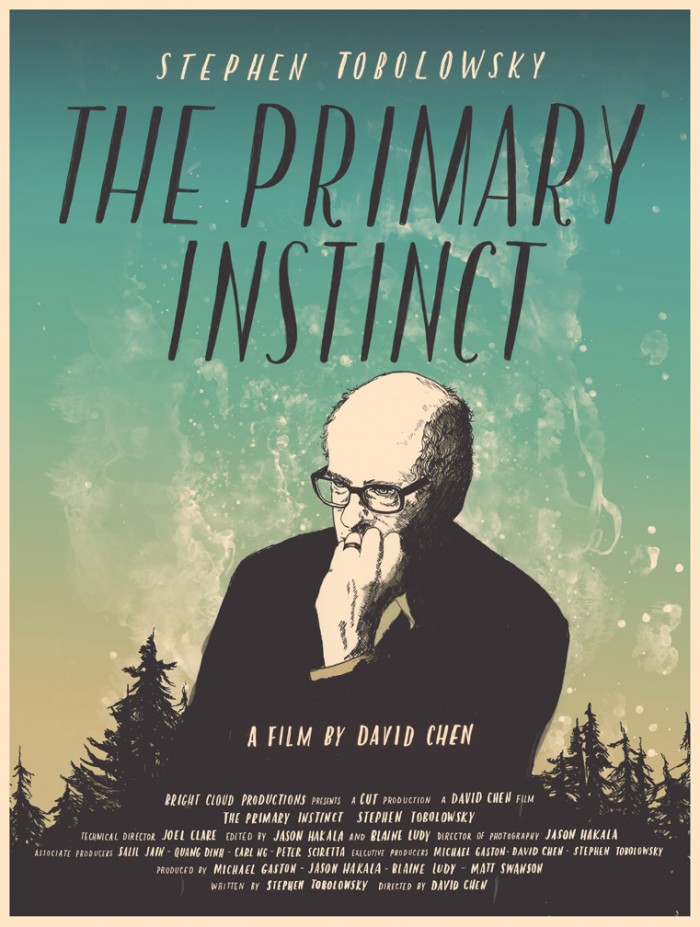 We're fans of the poster, and hope you will be too. You can find more of Frida's work at her website. And come see the film this Sunday at IFFBoston!