Lucas Till Will Return As Havok For 'X-Men: Apocalypse'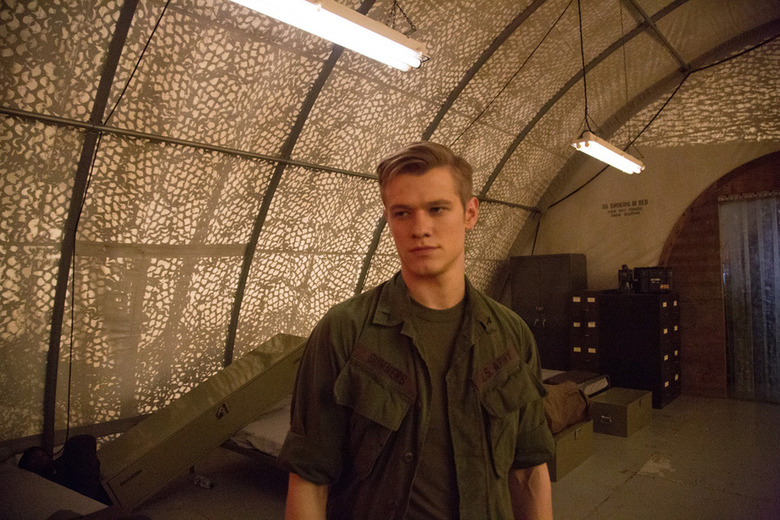 Thought ditching the old-timers from X-Men: Days of Future Past would make X-Men: Apocalypse a bit less cumbersome? Maybe so, but there are still members of the younger cast roster signing on for the new movie. Bryan Singer's mutant extravaganza continues to grow with the confirmed return of Lucas Till, who played Alex Summers a.k.a. Havok in X-Men: First Class and X-Men: Days of Future Past.
See the official X-Men Apocalypse Lucas Till announcement after the jump.
Singer announced Till's casting on Twitter and Instagram.
Welcome back #lucastill #xmen #XmenApocalypse #jamesmcavoy #michaelfassbender #jenniferlawrence #nicholashoult #rosebyrne How time flies! #XmenFirstClass
A photo posted by Bryan Singer (@bryanjaysinger) on
Till didn't have a whole lot to do in First Class and Days of Future Past. Actually, if I'm being honest, I keep forgetting he was in those movies at all. That's not a knock on the actor; he just doesn't get much screentime in a series crowded with bigger stars.
But maybe Till will get a meatier storyline now that Tye Sheridan is joining the cast as Scott Summers a.k.a. Cyclops. The characters are brothers in the comics. Their relationship in the movies is so far unclear, although Singer affirmed in 2011 that they were connected in some way.
One odd note is that Till is several years older than Sheridan in real life (and looks it), whereas Scott is older than Alex in the comics. But then we're talking about a franchise that just recently traveled back in time to render its first three films irrelevant. A slight age discrepancy is the least of its headaches.
Till is coming off of the supernatural thriller Wolves, directed by X2 scribe David Hayter. His upcoming releases include the toy adaptation Monster Trucks.
Along with Till, X-Men: Apocalypse brings back James McAvoy as Professor X, Michael Fassbender as Magneto, Jennifer Lawrence as Mystique, Nicholas Hoult as Beast, Rose Byrne as Moira MacTaggert, and Evan Peters as Quicksilver.
New cast members include Sophie Turner as Jean Grey, Kodi Smit-McPhee as Nightcrawler, Alexandra Shipp as Storm, Olivia Munn as Psylocke, Lana Condor as Jubilee, Ben Hardy as Angel, and Oscar Isaac as the titular Apocalypse.
X-Men: Apocalypse opens May 27, 2016.