VOTD: Peter Sciretta Breaks Down The 'Star Wars: The Force Awakens' Teaser At Celebration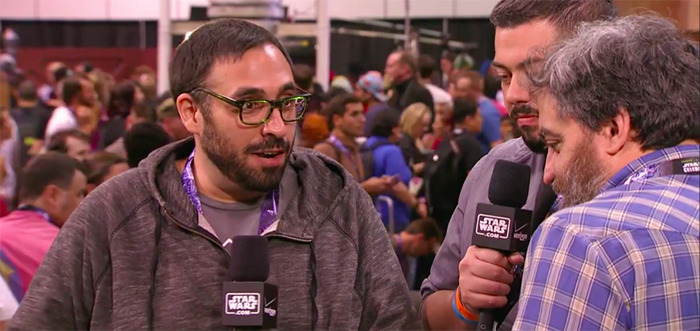 Yesterday, just after the premiere of the new Star Wars: The Force Awakens teaser trailer, our own Peter Sciretta was invited by StarWars.com to join a few other folks in a breakdown of the new teaser on the Star Wars Celebration livestream. Along with Peter were Eric Vespe of Ain't It Cool News, Bryan Young of Big Shiny Robot, and Devin Faraci of Badass Digest. We ran a photo breakdown of the trailer, but to complement that, you can check out Peter's video conversation below.
Note too that this was only this crew's second time viewing the trailer after the premiere in the big Celebration hall, so this was their first chance, streamed live, to dig in.
Star Wars Celebration is ongoing through this coming Sunday. You can keep an eye on the live feed via our regularly updated post.