'Wonder Woman' Director Shakeup: What Happened With Michelle MacLaren?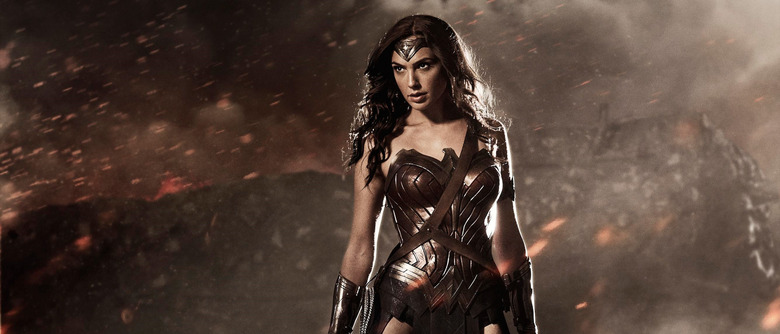 From the outside, director Michelle MacLaren's departure from Wonder Woman came as a surprise. Even as Patty Jenkins stepped up to replace her a few days later, we kept wondering what the heck had happened. From the inside, however, the split was far less abrupt.
A new report delves deeper into the "creative differences" that drove MacLaren away. Among other things, it reveals MacLaren envisioned Wonder Woman as a Braveheart-esque origin tale, while studio Warner Bros. wanted... not that. Get the inside story of the Wonder Woman director shakeup after the jump. 
In their statement announcing MacLaren's exit, Warner Bros. cited "creative differences." Which isn't really an explanation at all, since it can mean just about anything. So far, neither Warner Bros. nor MacLaren have elaborated on the reasons for the split. But Variety has dug up some interesting new details.
According to their sources, MacLaren had in mind an epic origin story for the DC Comics hero, along the lines of Braveheart. The studio, on the other hand, was pushing for "a more character-driven story that was less heavy on action."
Also of issue was MacLaren's previous experience — or rather lack thereof. Wonder Woman was set to be her first feature film, and a Variety source says she struggled to adapt to the longer, more intense development process for movies. Additionally, Warner Bros. was concerned about her ability to direct large-scale action, despite her previous experience on shows like Breaking Bad, Game of Thrones, and The Walking Dead.
At this point we'll remind you to take all of this info with a grain of salt. Not because Variety isn't trustworthy, but because in disputes like this the two sides tend to see things very differently.
MacLaren and Warner Bros.' differing visions for Wonder Woman were apparently irreconcilable, so it's probably better that they figured it out at this point than, say, years into development and weeks before shooting. You could make the argument that it's bad for the studio's wishes to trump the filmmakers, but that's a separate conversation.
What's stranger is the studio's worry about MacLaren's abilities. We've seen a whole bunch of indie and TV directors break into big franchise pics as of late, some with even less large-scale action experience than MacLaren. (Lookin' at you, Colin Trevorrow.) That's not to say Warner Bros.' concerns were unfounded — we weren't there, we don't know — but it's kind of surprising.
Following MacLaren's exit, the studio scrambled to find a new director so they could stick to the planned June 23, 2017 release date. The project will stick with the more "character-driven" approach under Jenkins, and testing for a male lead is expected to get underway next week. Shooting is on track to start this fall.