Marvel Sets '12 Years A Slave' Scribe John Ridley For TV Series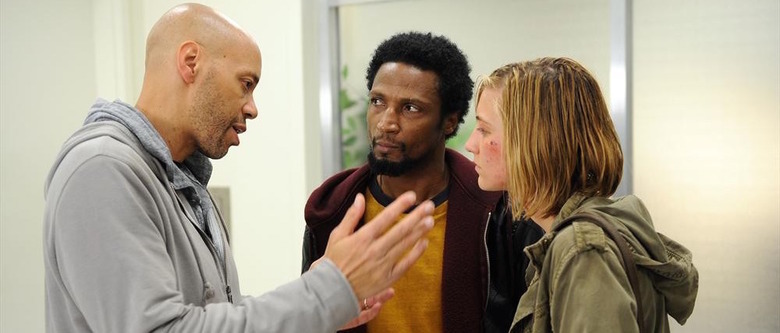 Marvel's small-screen presence continues to get bigger. A new report indicates the studio is teaming with 12 Years a Slave scribe John Ridley (above left) for a new TV series for ABC. Read all about the mysterious John Ridley Marvel project after the jump.
EW got the scoop on the John Ridley Marvel project. Details are under very tight wraps at the moment, but according to their sources the project "involves reinventing an existing Marvel superhero character or property for ABC."
It's not clear if that means the show will center around a superhero that's already been introduced to the Marvel Cinematic Universe, or a superhero previously established in the comics. Either way, it doesn't really narrow things down.
Not content with dominating the box office, Marvel Studios has begun an aggressive push into television as of late. The John Ridley Marvel news arrives just days after we heard ABC was planning a spinoff for Agents of S.H.I.E.L.D. The franchise's other existing ABC show, Agent Carter is said to be nearing a renewal.
Besides the ABC shows mentioned above, the studio also debuted Daredevil on Netflix this month. Four more Netflix series (AKA Jessica Jones, Luke Cage, Iron Fist, and the Avengers-like The Defenders) are coming in the next few years. Rumor is at least some of those characters will appear in 2019's Avengers: Infinity War – Part 2.
Ridley won an Oscar in 2014 for scripting 12 Years a Slave, which was also that year's Best Picture winner. He already has a relationship with ABC as the creator / showrunner of American Crime, which debuted last month to strong reviews. His other credits include the films Red Tails, Jimi: All Is By My Side, the new upcoming version of Ben-Hur, and the shows Third Watch and Barbershop.
What do you think the John Ridley Marvel project will be about? Or what do you hope the John Ridley Marvel project will be about?