As 'Suicide Squad' Joker, Jared Leto Sports Green Hair And Red Lips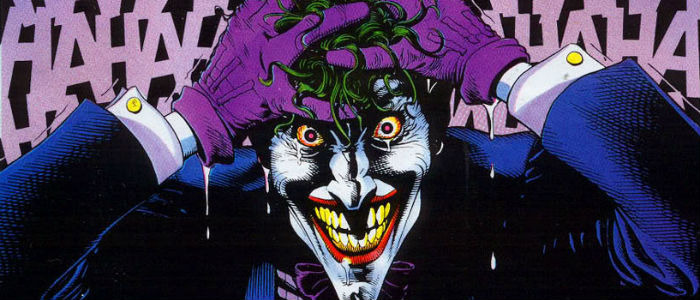 Celebrity makeovers are typically the terrain of gossip rags, not film blogs like ours. But when the celebrity in question is future Suicide Squad star Jared Leto, and the makeover brings him a lot closer to the Joker's signature look, well, that's a different question.
Leto has got superhero movie lovers buzzing thanks to a selfie of himself sporting lime green hair and cherry red lips. See Leto's Suicide Squad Joker tease after the jump. 
Here's the Leto selfie that's getting all the attention, originally posted on Snapchat (via TheWrap).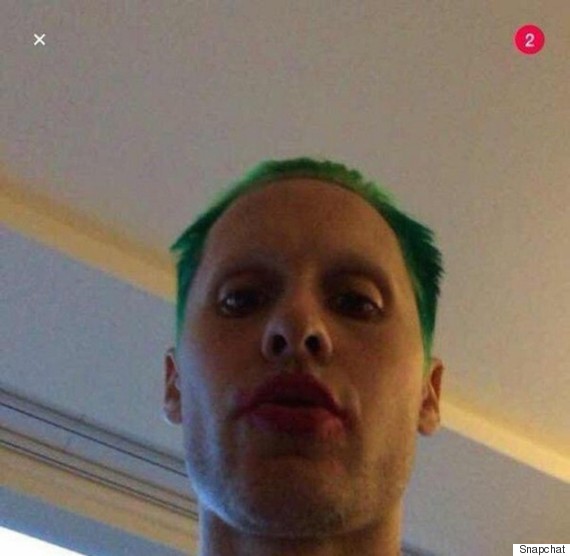 While Leto hasn't publicly commented on his new look, it seems safe to assume it's Joker-related or at least Joker-inspired. In fact, his appearance here isn't too different from an earlier tease posted by Suicide Squad director David Ayer.
#WhereIsJared #SuicideSquad pic.twitter.com/D5tMnMGBop

— David Ayer (@DavidAyerMovies) April 10, 2015
What's unclear is how close the Snapchat shot will be to Leto's final Joker look. We don't know what the context was for the photo. Is he in the process of a full-on makeup job? Or is the team experimenting with different looks? For all we know, he just went a little overboard with a cherry Popsicle while getting his hair done.
In any case, this doesn't seem to be Leto's full Joker look. He's missing the chalky white makeup, which would really make those red lips pop. The rumored scars are nonexistent. And the character's iconic purple suit is nowhere to be seen.
Still, at least it's more dramatic than the Lex Luthor reveal we got last month. It turns out bald Jesse Eisenberg looks like regular Jesse Eisenberg, only with, y'know, less hair. Big whoop.
Besides Leto, Suicide Squad stars Will Smith as Deadshot, Joel Kinnaman as Rick Flag, Margot Robbie as Harley Quinn, Jai Courtney as Captain Boomerang, Cara Delevingne as Enchantress, and Viola Davis as Amanda Waller. The film opens August 5, 2016.