Ryan Gosling In Talks To Join Harrison Ford In 'Blade Runner 2'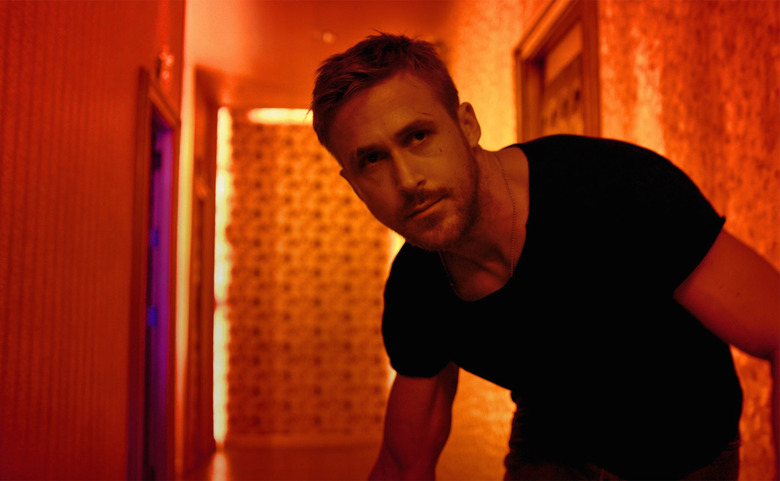 As the Internet freaks out about Harrison Ford's return as Han Solo in the Star Wars: The Force Awakens trailer, another long-anticipated sci-fi sequel featuring Ford has taken a step forward. Ryan Gosling is boarding the Blade Runner sequel, which is being directed by Denis Villeneuve.
Get all the details on the Blade Runner 2 Ryan Gosling announcement after the jump. 
Alcon Entertainment announced today that Gosling is in negotiations for the movie. Ford will reprise his role as Rick Deckard from the 1982 classic, but details on Gosling's character have not been revealed. We do know it will take place "several decades" after the original.
Blade Runner director Ridley Scott serves as executive producer on the sequel. The script was written by Hampton Fancher and Michael Green, based on an idea by Fancher and Scott. Fancher co-wrote the original with David Peoples based on the novel Do Androids Dream of Electric Sheep? by Philip K. Dick.
Gosling just released his directorial debut, the dark fantasy Lost River. As an actor, he's just wrapped Shane Black's The Nice Guys and Terrence Malick's Weightless, and is now filming The Big Short with Christian Bale, Brad Pitt, Steve Carell, and director Adam McKay.
Over the past decade and half, Gosling has built himself an enviable career in indies and grown-up dramas. Blade Runner 2 is arguably the closest he's come yet to the kind of big-budget franchise films that have launched many of his colleagues.
Even then, the Blade Runner sequel seems to have a more prestigious sheen than your average summer blockbuster. The original is widely regarded as iconic, and Villeneuve is an acclaimed filmmaker who's not really known for action tentpoles, either.
Villeneuve's last two releases were Prisoners and Enemy. His next film Sicario will make its world premiere at this year's Cannes Film Festival, as announced earlier today. It stars Emily Blunt, Josh Brolin, and Benicio del Toro.
Shooting on the Blade Runner sequel begins next summer. No release date has been set, but that means we can likely look for it in theaters around 2017 or 2018.