Watch: Star Wars Celebration Livestream Day 2 Features 'Battlefront' Panel And More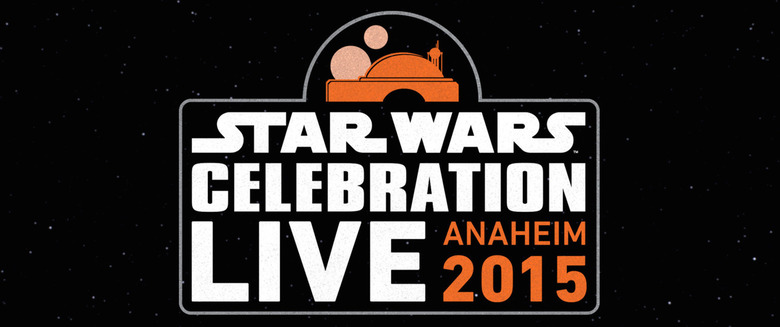 Note: This post originally ran Thursday, April 16. It has since been updated throughout.
A great many Star Wars fans are currently in Anaheim, California, for Star Wars Celebration, but a great many more are stuck at home. For everyone in the latter camp, StarWars.com announced earlier this week that it would offer a livestream of the weekend's key events, starting with the Star Wars: The Force Awakens panel and continuing Friday with the Star Wars Battlefront panel.
And now that Celebration is officially underway, the livestream is up and running. Click through to join in on the fun via the Star Wars Celebration livestream. And don't miss Peter Sciretta's breakdown of the Star Wars: The Force Awakens trailer from Thursday, embedded after the jump.
By the way, if you missed Peter's appearance (with Devin Faraci and Eric Vespe) on the Star Wars Celebration livestream Thursday, you can see it below around the 01:37:00 mark.
StarWars.com has promised "more than 30 hours of exclusive video content" on the Star Wars Celebration livestream over the course of the weekend. That includes any exclusive footage debuting over the weekend.
Don't have the time or patience to watch 30 hours of content? Here is the schedule of panels and events to watch out for, and here is our list of the highlights. In between, we'll get celebrity interviews from the Star Wars Cantina set.
The Star Wars Celebration livestream concludes this Sunday, April 19.