'Wonder Woman' Sets Patty Jenkins As Director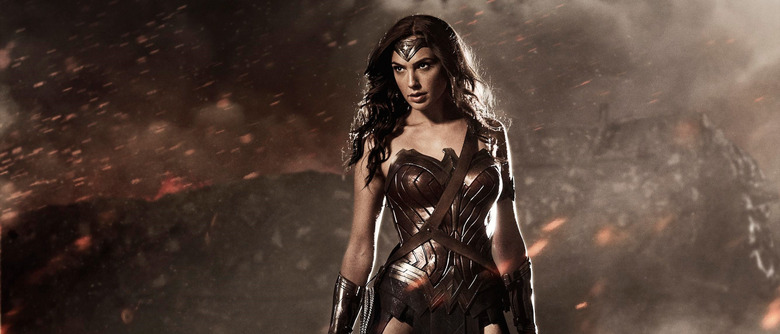 Just days after Wonder Woman
lost director Michelle MacLaren
, it's found a new one. Patty Jenkins will now direct the Warner Bros. pic, which stars Gal Gadot as the DC Comics superhero. More details on the Wonder Woman Patty Jenkins news after the jump. 
reports Jenkins has closed her deal to direct Wonder Woman. The studio raced to replace MacLaren in order to stick to their planned timetable. While Wonder Woman is still a couple of years away, it takes a long time to mount a production of this scale.
MacLaren had boarded the project last fall, after Warner Bros. made it known they were looking for a woman to helm their first female-led superhero movie. However, she dropped out earlier this week citing "creative differences."
Ironically enough, Jenkins had a similar experience over at rival studio Marvel. She was once set to direct Marvel Studios' Thor 2, but exited over
She was later replaced by Alan Taylor. Had she stayed on, she would have been the MCU franchise's first female director; now she will be the DCU's.
Like MacLaren, Jenkins is an experienced TV director. She's worked on episodes of Arrested Development, Entourage, and The Killing. Unlike MacLaren, however, Jenkins started out in movies. Her first (and so far only) feature was the 2003 drama Monster, which won Charlize Theron a Best Actress Oscar.
MacLaren's hiring came as welcome news for fans clamoring for more diversity in the mainstream superhero franchises. Consequently, her abrupt exit looked bad for Warner Bros. – and really, big-budget superhero movies as a whole.
wrote that her departure was "sure to raise the question of whether women filmmakers are welcome in the world of high-stakes, superhero movies," and
 suggested that in a worst-case scenario, Warner Bros. might scrap the project entirely. By working quickly to hire Jenkins, the studio has mitigated some of those concerns.
Despite being one of the most recognizable comic book characters ever created, Wonder Woman has struggled to join her fellow do-gooders on screen. Just in the past few years, we've seen multiple failed attempts to bring her to film or TV.
The Wonder Woman solo film arrives June 23, 2017. Gadot will make her debut as the character prior to that, in Batman v Superman: Dawn of Justice on March 25, 2016. Beyond that, the character is also expected to appear in two upcoming Justice League movies, scheduled for November 17, 2017 and June 14, 2019.