Ian McKellen Reports From 'Beauty And The Beast' Table Read; See First Cast Photo From Josh Gad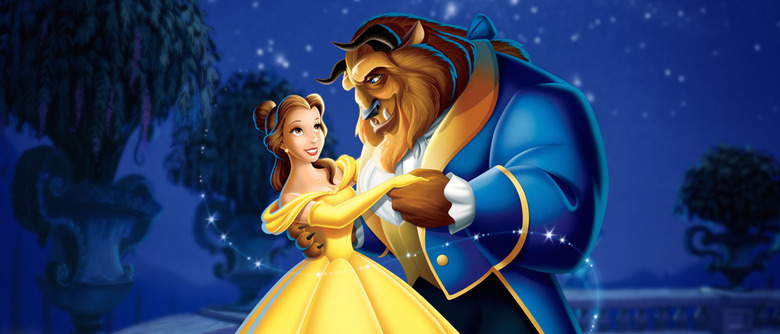 With every new bit of casting, Disney's Beauty and the Beast sounds more delightful. And we aren't the only ones who think so — the actors seem pretty satisfied with their new colleagues, too.
As Bthe live-action fairy tale prepares to shoot in London, stars Ian McKellen and Josh Gad have offered a tiny glimpse into the process. Based on their reports, working with the likes of Emma Watson, Dan Stevens, Luke Evans, and Kevin Kline is exactly as cool as you think it'd be. Check out the Josh Gad and Ian McKellen Beauty and the Beast updates after the jump. 
First, here's McKellen's account of the first table read.
"Beauty and the Beast" starts! pic.twitter.com/nOZ7Nk0KVf

— Ian McKellen (@IanMcKellen) April 15, 2015
The guy has a way with words. He makes the process behind Beauty and the Beast sound almost as magical as the story itself. It's also sweet to see how much he still adores his work. McKellen has been acting onscreen for fifty years. No one would blame him if he felt a bit jaded by now, but he sounds genuinely thrilled to be there.
McKellen's note is also interesting because it mentions his Mr. Holmes co-star Hattie Morahan. This is the first we've heard about her being involved with Beauty and the Beast. It could be that she was only sitting in for the table read and won't be in the actual film, but we'll be on the lookout for an official announcement just in case.
Josh Gad's report from the set wasn't as long, but you know what they say about a picture being worth a thousand words.
Can't wait for you to be our guest.
A photo posted by Josh Gad (@joshgad) on
It's not magical in quite the same way that McKellen's was, but it's cute to see that everyone seems to be having a blast. If the movie turns out to be half as fun as the set looks, we should be in for a treat.
Directed by Bill Condon, Beauty and the Beast opens March 17, 2017.