Chris Pratt Bootlegging Adventure 'The Real McCoy' Lands At Universal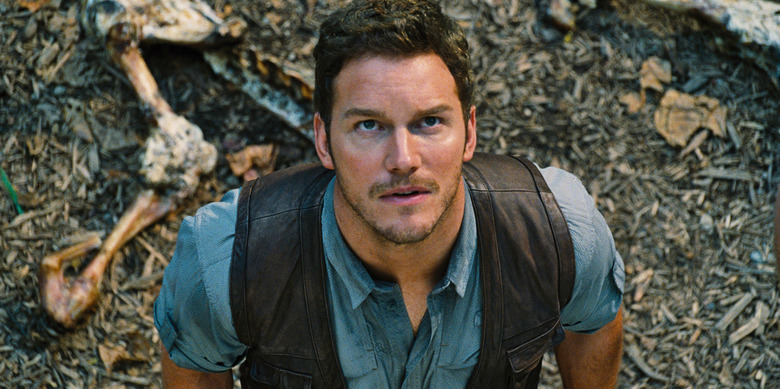 The Real McCoy is a pitch that casts Chris Pratt as a bootlegger, and the quickly developing film has just landed at Universal.  That's bootlegging as in old-school rum running, not stealing movie content — Pratt would play famed rum runner William McCoy, who operated up and down the eastern seaboard during Prohibition.THR has the news, saying that the battle for rights to the film came down to two contenders: Warner Bros. and Universal. The idea was hatched by producer Tom McNulty, and became a pitch written by Bill Dubuque (The Judge). It quickly did the rounds, and Universal offered up a hefty sum to win the concept.
William "Bill" McCoy was an independent bootlegger who operated outside any control of organized crime. He and his brother sold a failing freight business and embarked upon a smuggling operation during Prohibition, and quickly found enough success to rapidly upgrade their ships and cargo. His work attracted the ire of both gangsters and US officials, and McCoy was finally captured in 1923, commenting upon his defense "I have no tale of woe to tell you. I was outside the three-mile limit, selling whisky, and good whisky, to anyone and everyone who wanted to buy."
Thanks to his reputation for smuggling and selling uncut alcohol, McCoy's story has been rumored as the origin of the phrase used for the film's title — "the real McCoy." But that phrase was in use decades earlier than this McCoy's operation. Good story, though, and it'll do well enough for a movie title.
Pratt, of course, has Jurassic World coming this summer from Universal, and will soon go to work on Guardians of the Galaxy 2. He has been tipped as a possible new Indiana Jones, and has a role in the new Magnificent Seven, which is about to shoot. He's in demand but not so busy that this film would be impossible to schedule; we'll see how quickly Universal moves on it.