Matthew Vaughn Negotiating To Direct 'Flash Gordon'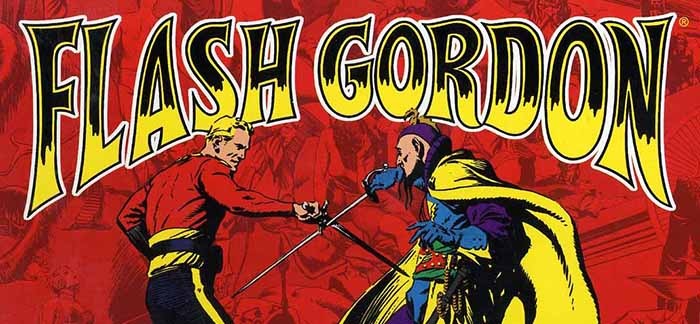 Flash Gordon, the sci-fi comic strip hero who became the focal point of a movie serial that influenced Star Wars, and was revived in a 1980 film, is returning once again. Fox is putting together a new film, and now Matthew Vaughn is in talks to direct Flash Gordon. We've got a basic rundown of the developing Matthew Vaughn Flash Gordon deal below.
THR reports that the director of X-Men: First Class and Kingsman: The Secret Service is negotiating to helm the movie.
Producer John Davis spent a lot of time negotiating the rights to the character created by Alex Raymond, and now he and George Nolfi are producing the film at Fox after the project landed at the studio last year. J.D. Payne and Patrick McKay (Star Trek 3) scripted, based on a treatment by Nolfi.
The original 1934 Flash Gordon comic strip, by Alex Raymond, was created to steal away some of the Buck Rogers audience, and saw Raymond's hero Flash Gordon stranded on the planet Mongo along with lady friend Dale Arden thanks to the weird machinations of Dr. Hans Zarkov. On Mongo, they meet all manner of pulp/sci-fi characters while always combating the planet's ruthless ruler, appropriately dubbed Ming the Merciless.
The 1980 movie, directed by Mike Hodges and starring Sam J. Jones, Melody Anderson, Topol, Max von Sydow, Timothy Dalton, and Brian Blessed, leaned heavily on the pulpy original stories and outlandish characters of Raymond's early comic strips, with a lot of '80s-era flash thanks to a score by Queen and then-modern effects. (The film was an example of a serpent eating its own tail, as it was designed to capitalize on the success of Star Wars, which had originally taken significant influence from Alex Raymond's work.) It wasn't a hit by any means, but has endured thanks to a genuine campy appeal.
We don't know what direction this new film will take, but having Vaughn on board is a pretty good indicator of tone, as he is quite consistent in his method of blending action, violence, character, and comedy.