Olivia Munn Is Psylocke In 'X-Men Apocalypse'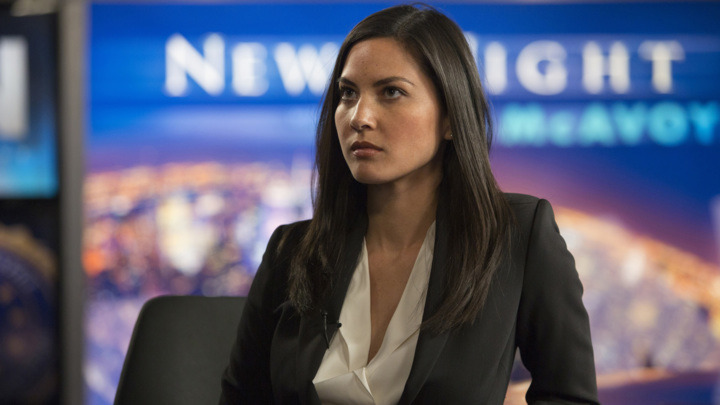 Olivia Munn has officially made the transition from comic book geek to comic book character. The actress has been cast as Psylocke in Bryan Singer's X-Men: Apocalypse. See the Olivia Munn Psylocke announcement and read more below.
The reveal came on Bryan Singer's Instagram. Check it out below.
Excited to welcome @oliviamunn as Betsy Braddock! #Psylocke #XmenApocalypse #XMEN
A photo posted by Bryan Singer (@bryanjaysinger) on
Munn, of course, first hit the public consciousness as one of the hosts of Attack of the Show, a sort of pioneering geek TV show where hosts delved into the movie, TV and video game news of the day. Since transitioning from that, she's continued to work in many different films, and truly showed her chops on HBO's Aaron Sorkin show The Newsroom. This will be her biggest role yet, and one she's probably very excited about.
It'll be interesting to see how Psylocke fits into these new X-Men stories. A version of the character appeared briefly in X-Men: The Last Stand, but it wasn't the powerful psychic/warrior fans were used to from the comics. She also has been one of the Horsemen of the Apocalypse, so there's no guarantee she'll be on the side of good or evil.
Munn as Psylocke is the latest in a long list of brand new mutants who'll be introduced in the new film. While X-Men Days of Future Past worked to blend the former and current franchises, Apocalypse is working toward setting up a whole new world.
X-Men Apocalypse opens May 27, 2016. Written by by Simon Kinberg, Dan Harris, and Michael Dougherty. It'll be directed by Bryan Singer and feature James McAvoy, Jennifer Lawrence, Michael Fassbender, Nicholas Hoult, Evan Peters, Rose Byrne, Sophie Turner, Tye Sheridan, Alexandra Shipp, and Kodi Smit-McPhee among others. So yeah – it's a massive cast.