See The Full 'Daredevil' Red Costume In Official Images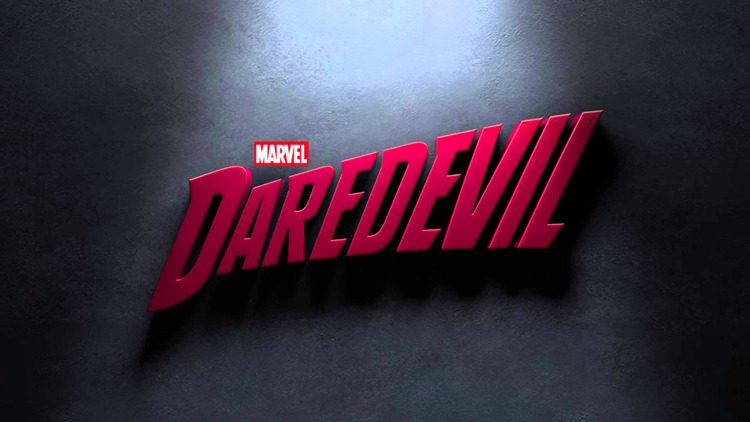 For months, Marvel has been very circumspect about showing off the final costume design for Daredevil. That changed last week as the Netflix series prepped to launch on the streaming service, and with all episodes now available there's no shortage of ways to see the final suit. But Marvel and Netflix are trying to keep the reveal in hand by offering up a couple of official images — at least one of which you've probably already seen on the show's launch page within Netflix. See the Daredevil final costume shots below.
I haven't personally come to the point in the series where this costume shows up. (I'm eight episodes in.) I've found the black "ninja" suit has played really well so far, especially as it fits into the storyline of the show. With this vision of Daredevil really turning into an exploration of gentrification and media image, the black suit has a serious place in the show's thematic development. At this point, I'm curious to see how the costume reveal plays within the show's world.
Daredevil stars Charlie Cox, Deborah Ann Woll, Elden Henson, Rosario Dawson, Bob Gunton, Vondie Curtis Hall, Toby Leonard Moore, Ayelet Zurer, and Vincent D'Onofrio. The series is available to stream in full on Netflix right now.
"Marvel's Daredevil" follows the journey of Matt Murdock, who was blinded as a young boy but imbued with extraordinary senses, now fighting against injustice by day as a lawyer, and by night as the super hero Daredevil in modern day Hell's Kitchen, New York City.