'Dragons: Race To The Edge' Teaser: Hiccup And Toothless Fly To Netflix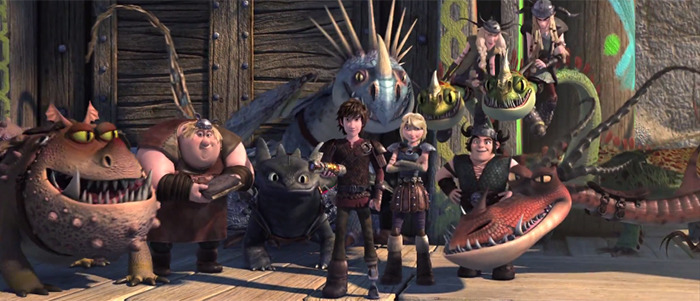 How to Train Your Dragon fans may have to wait longer than expected for the next film in the series, but there are TV adventures coming to Netflix this summer. Dragons: Race to the Edge just got a premiere date and a teaser trailer that also seems to be more or less the show's opening sequence, in which Hiccup and Toothless lead the charge to explore more of their world than ever before. One of the main tools aiding that task is an artifact called the Dragon's Eye, which also looks like the coolest movie projector ever seen. Check out the HTTYD Netflix series teaser below.
In this new original series, premiering worldwide on June 26, Hiccup and Toothless lead the Dragon Riders as they soar beyond the borders of Berk and discover the mysterious Dragon Eye — an ancient artifact filled with secrets that will lead them to new lands filled with undiscovered dragons. But the heroes find themselves pursued by marauding dragon hunters, who will stop at nothing to seize the power of the Dragon Eye.
Thirteen episodes of the all-new DREAMWORKS DRAGONS: RACE TO THE EDGE premiere exclusively on Netflix on June 26.
Trailer via Netflix.