Eddie Redmayne Could Star In 'Harry Potter' Spin Off 'Fantastic Beasts And Where To Find Them'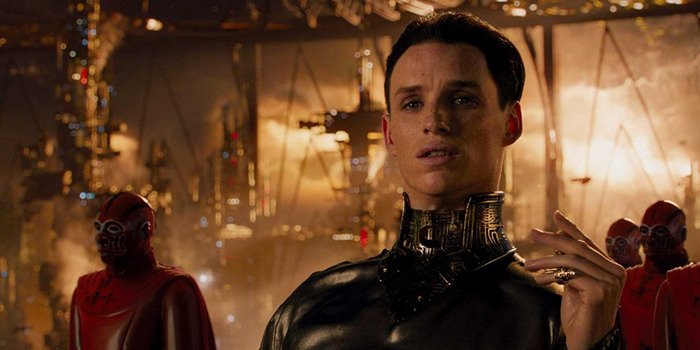 It's a pretty magical time to be Eddie Redmayne. Weeks after winning an Oscar, the actor is eyeing the lead role of Newt Scamander in Fantastic Beasts and Where to Find Them, the David Yates-helmed Harry Potter spin off written by J.K. Rowling herself. Read more on the Fantastic Beasts casting news below.
Variety broke the Fantastic Beasts casting news. According to them, Redmayne hasn't decided if he wants to do the role yet but he's the favorite and if he wants it, it's his. If not, Yates has a few other options. (The Wrap says one of them is Nicholas Hoult.)Fantastic Beasts and Where to Find Them will be set in New York City circa 1920, about seventy years before the start of the Harry Potter series. The first film will follow the adventures of Newt Scamander, a "magizoologist" whose writings on magical creatures would go on to become required reading for Hogwarts students. It's currently set for release November 18, 2016 with the next two installments are dated for 2018 and 2019.
The series was first announced in Fall 2013, with Rowling confirmed to write. She tweeted late last year that she was still "tweaking" the screenplay, but it was obviously since completed. (Note: Maybe not. The Hollywood Reporter says one of the reasons Redmayne has yet to sign is Rowling is still tweaking the script and he hasn't read it.)
David Heyman, who produced all eight Harry Potter features, and is set to produce all of the Fantastic Beasts series, which will consist of "at least" three movies. His non-Potter credits include I Am Legend,Gravity, and the upcoming Paddington.
Few other details have been given about the story, although Rowling offered fans a hint in the form of a cryptic tweet. Unscrambled, the strange message spelled out: "Newt Scamander only meant to stay in New York for a few hours."
Although Fantastic Beasts and Where to Find Them is set in the same universe as the Harry Potter series, Rowling has said the new film will be "neither a sequel nor a prequel" — so direct ties to the Harry Potter plotline are unlikely.
The project reunites much of the old Harry Potter team. Director Yates directed the last four installments of the original Harry Potter film series. Also returning are executive producer Lionel Wigram, who served as executive producer on the last four films, and Steve Kloves, who scripted seven out of the eight movies.
What do you think of Redmayne in the role?