'The Simpsons' DVDs Have Been Discontinued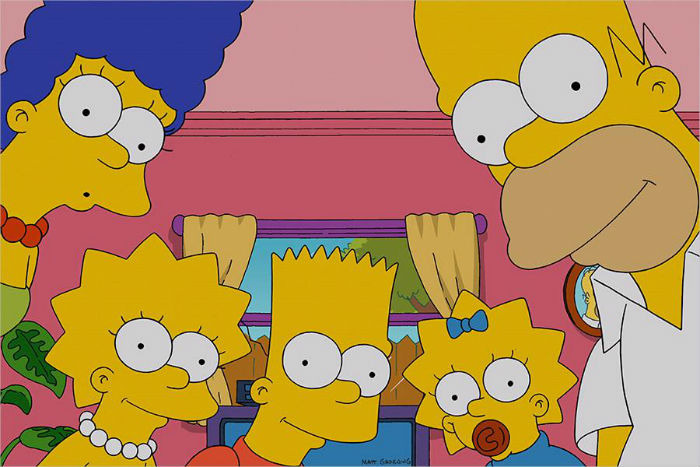 The Simpsons have finally become a victim of their own longevity. In 2001, the entire first season of the show was first released on DVD. Many fans – myself included – decided we wanted to have the entire series on our shelves. This continued for several years until the packaging changed changed with season 6. Fans complained because the series wouldn't look uniform on their shelves and Fox offered an alternative. Eventually though, even that went away and every few months, a new season of The Simpsons was released on DVD. They then started coming out on Blu-ray in 2010.
Currently, there are 17 seasons of The Simpsons on DVD or Blu-ray but 25-plus seasons exist. Now fans will never be able to own them all. Executive producer Al Jean announced that all future seasons of The Simpsons will skip physical media and only be available digitally.
Here's Jean's tweet, which was then confirmed by the Hollywood Reporter.
.@thesimpsons #EverySimpsonsEver I personally am v sorry to see DVDs discontinued We did them purely for the love of hearing ourselves talk

— Al Jean (@AlJean) April 8, 2015
Of course, this does make sense. Very few people are buying Blu-rays anymore, let alone DVDs. They also didn't specifically rule out releasing Blu-rays but you'd have to imagine, even if they do continue with those, eventually that'll end too.
Jean did tease that if and when the show ends, they would consider some kind of massive set for collectors but by that time, will fans even care? It would be an awful lot of money for something you can watch via the FXX Now app right now.
As for special features, those will continue to be updated on the FXX Now app. Unfortunately, that's only available to US users at the moment. That'll hopefully change too.
I stopped buying the Simpsons DVD sets at around season eight, just because I saw the writing on the wall. I never would've guess ten more seasons would have made it onto the format though. It's the bulk of the series but times are changing.
Additional source: The Verge